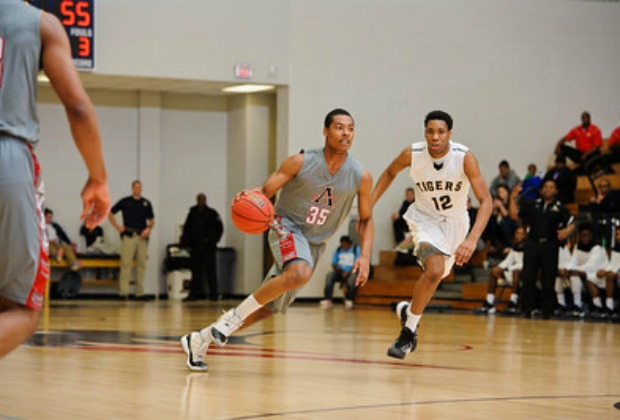 Daniel Fowler of Allatoona High School committed to Furman University Wednesday night, according to the senior combo guard and Bucs head coach Markus Hood. The four-year starter helped the young Allatoona program win 96 games in his career. The Bucs made the state playoffs in each of his four seasons.
Fowler, who averaged just under 17 points this season, will play all three guard positions in Furman's motion offense. Hood thinks his former star may even start his freshman year in Greenville.
"I think he's going to back up some at the one and probably play the 2 and the 3," said Hood. "I won't be surprised if you find him starting as a freshman just because his game has continued to grow."
Fowler chose Furman over offers from Jacksonville, Southern Miss and high interest from the College of Charleston. The list of reasons why the Acworth native chose the Paladins is a long one.
"I believe he loved the coaching staff," said Hood. "That was a big part of his decision-making process. He loved the campus and he really enjoyed the players when he got to meet them. He really is big on the prestige of Furman's academics."
According to Fowler, the biggest reason he chose the Greenville private school was the relationship he built with Furman head coach Niko Medved.
"The coaches really showed a lot of interest in me," said the 6-foot-4, 195-pounder. "(Medved) has been pursuing me a while now and showed me that the school wants me more than just showing interest."
Fowler will bring great court vision, good passing skills, three-point shooting accuracy and leadership to the Paladins. He will sign with the Paladins on April 16, the first day of basketball's regular signing period.