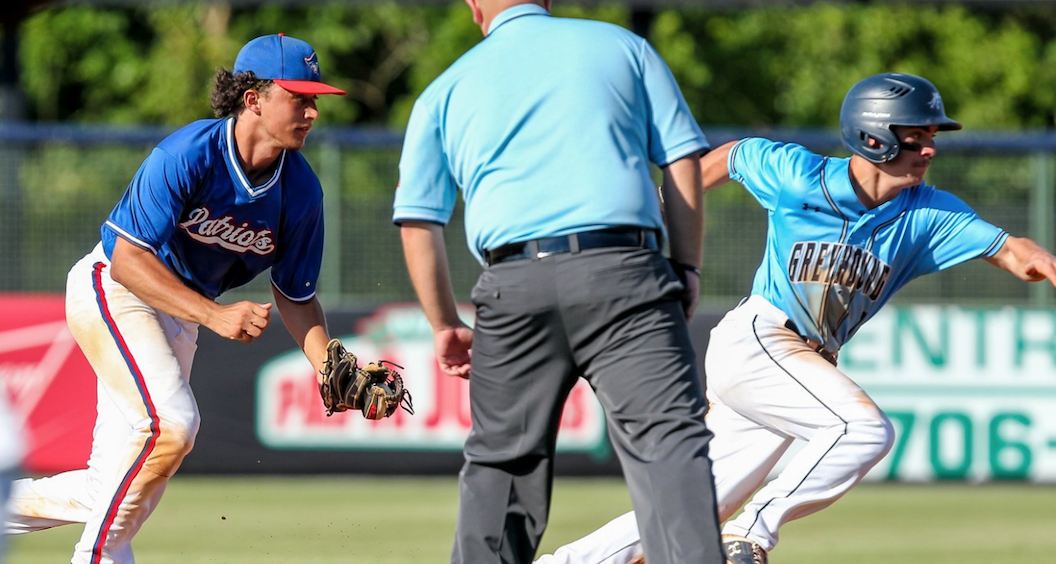 GHSA
Heritage-Conyers defeated Pope 11-4 in Game 3 of the Class AAAAAA state championship on Thursday at Rome's State Mutual Stadium to take home the program's first-ever title. The Patriots' victory denied Pope's effort to become the first team in the state since Columbus (2010-12) to win three straight titles.
Following Wednesday's Game 1 (7-2) win by Heritage-Conyers and Pope's Game 2 (11-1) win, Thursday's deciding Game 3 saw the Patriots take command early with a five-run top of the second inning; Pope cut the deficit to 5-1 in the bottom of the frame to get on the board. Heritage's lead grew again in the top of the third inning with another Patriots' run and Pope's Ian Hancock gave the Greyhounds life with a three-run homer that cut the deficit to 6-4 heading into the fourth inning.
Heritage's two-run lead held until until the top of the seventh inning. Pope committed two of its three errors in the frame and Heritage was able to tack on five insurance runs for starting pitcher Nolan Woodward to finish off Pope and close out his complete game victory.