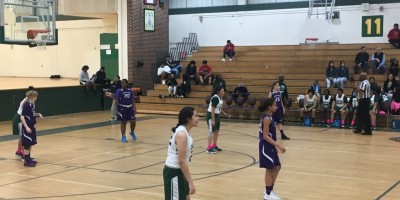 Region basketball games took center stage on Friday as teams begin the final stretch before the region tournaments.
In Class AAAAAA, the No. 9-ranked Pope boys defeated No. 7 Johns Creek 72-62 to move to 13-5 and 7-3 in 7-AAAAAA. Senior Ross Shepherd, a 6-foot-6 power forward, led with 23 points and 11 rebounds. Will Kolker, a junior guard, scored 21 points with eight assists. Senior guard Kaden Jessop scored 11 points with five rebounds and Gannon Brown, a senior forward, scored 10 points and had eight rebounds.
In a 2-AAAAAA contest, the Brunswick boys defeated No. 10 Effingham County 51-50 led by Xavier Bean's 19 points, four assists and three steals. Effingham County led 21-10 after the first quarter and 31-24 at the break but Brunswick took control with a 14-8 run in the third quarter and a 13-11 advantage in the fourth quarter. Tyrease Jones scored 11 points with nine rebounds, three steals and a block. Jaden Dunham scored nine points with nine rebounds, nine blocks and four assists. Keion Wallace and Khiry Wallace each scored 17 points for Effingham County.
See the rest of the scores below.
Boys
Alexander 74, Mays 50
Allatoona 70, Creekview 54
Bowdon 75, Christian Heritage 73
Butler 61, Laney 57
Cambridge 55, Northview 42
Centennial 89, Chattahoochee 85
Central Gwinnett 57, Meadowcreek 54
Chapel Hill 46, Central-Carroll 43
Chattooga 67, Rockmart 50
Cherokee Bluff 69, Lumpkin County 65
Clarkston 70, Southwest DeKalb 39
Claxton 67, Portal 54
Clinch County 63, Irwin County 56
Columbia 74, Arabia Mountain 65
Dooly County 67, St. Anne Pacelli 62
Douglass 75, B.E.S.T. Academy 48
Druid Hills 45, Eastside 43
Dublin 56, East Laurens 37
Greene County 62, Lake Oconee Academy 40
Grovetown 74, Heritage-Conyers 70
Harris County 61, Thomas County Central 47
Jackson-Atlanta 71, Decatur 63
Jeff Davis 70, Woodville-Tompkins 39
Jenkins County 69, Montgomery County 60
Jones County 64, Ola 40
Kell 75, East Paulding 67
Lambert 71, North Forsyth 65
Langston Hughes 72, Tri-Cities 56
Lassiter 63, Roswell 57
McIntosh 46, Griffin 42
Miller Grove 67, Chamblee 23
Milton 84, West Forsyth 66
Monroe 63, Worth County 49
Mt. Zion-Jonesboro 47, Trion 42
Mundy's Mill 43, Mt. Zion, Carroll 39
New Hampstead 49, Glynn Academy 44
North Hall 48, East Hall 33
North Oconee 53, St. Pius X 52
Pace Academy 84, Lovett 71
Pickens 59, Ridgeland 55
Richmond Hill 61, Bradwell Institute 16
Riverdale 51, Starr's Mill 48
Schley County 58, Brookstone 45
South Cobb 74, Osborne 54
Southwest 63, Dodge County 59
Stephenson 70, M. L. King 56
Swainsboro 92, Toombs County 53
Temple 29, Jordan 25
Towns County 69, Athens Academy 68
Treutlen 69, Emanuel County Institute 36
Turner County 67, Charlton County 58
Union County 72, Oglethorpe County 51
Walker 62, Whitefield Academy 53
Warren County 80, Lincoln County 50
Wesleyan 48, Paideia 38
West Laurens 52, Howard 50
Westside-Macon 83, Pike County 34
Wilcox County 67, Echols County 25
Girls
Alexander 52, Mays 24
Alpharetta 58, Dunwoody 48
Athens Academy 42, Towns County 35
Banks County 78, Social Circle 30
Bradwell Institute 44, Richmond Hill 37
Bremen 56, Spencer 40
Brunswick 78, Effingham County 21
Cairo 47, Bainbridge 40
Calhoun 73, Murray County 38
Cambridge 75, Northview 17
Campbell 63, Newnan 24
Carrollton 60, Hiram 33
Centennial 26, Chattahoochee 24
Chattooga 64, Rockmart 48
Cherokee 55, Etowah 24
Clarke Central 63, Walnut Grove 39
Claxton 43, Portal 37
Clinch County 63, Irwin County 22
Coahulla Creek 69, Lakeview-Fort Oglethorpe 32
Coffee 45, Lee County 40
Colquitt County 60, Lowndes 30
Columbia 43, Arabia Mountain 41
Creekview 55, Allatoona 20
Crisp County 34, Cook 25
Cross Creek 52, Richmond Academy 19
Dacula 34, Habersham Central 29
Discovery 60, Mountain View 51
Douglass 61, Coretta Scott King 10
East Laurens 95, Dublin 43
Forsyth Central 65, South Forsyth 55
Greenbrier 59, Evans 43
Greenforest 67, Elite Scholars Academy 44
Grovetown 45, Heritage-Conyers 28
Harris County 63, Thomas County Central 44
Jackson County 61, Hart County 58
Jefferson 73, Monroe Area 40
Jones County 82, Ola 27
Kell 78, East Paulding 43
LaFayette 62, Heritage-Catoosa 44
Landmark Christian 52, Academy For Classical Education 41
Laney 55, Butler 45
Langston Hughes 45, Tri-Cities 35
Lithia Springs 69, Grady 56
Luella 60, Hampton 14
Lumpkin County 57, Cherokee Bluff 33
Montgomery County 53, Jenkins County 28
Norcross 68, Berkmar 5
North Clayton 63, McDonough 61
North Hall 44, East Hall 32
Our Lady of Mercy 50, Strong Rock Christian 40
Parkview 55, Lakeside-DeKalb 43
Peach County 47, Central-Macon 45
Peachtree Ridge 52, Duluth 33
Perry 56, Mary Persons 32
Pickens 89, Ridgeland 36
Pike County 48, Westside-Macon 46
River Ridge 57, Dalton 26
Riverwood 68, Carver-Atlanta 33
Rome 43, Woodland-Cartersville 25
Roswell 63, Lassiter 23
Rutland 60, Jackson 40
Sandy Creek 45, Cartersville 39
South Cobb 63, Osborne 48
Southwest 62, Dodge County 32
St. Pius X 45, North Oconee 42
Stone Mountain 52, Redan 49
Tallulah Falls 64, George Walton Academy 32
Temple 43, Jordan 35
Therrell 38, McNair 16
Trion 50, Mt. Zion, Carroll 36
Valdosta 69, Northside-Warner Robins 31
Veterans 67, Warner Robins 52
West Forsyth 41, Milton 21
Westminster 44, North Atlanta 33
Westover 33, Columbus 30
Wheeler County 77, Johnson County 26
White County 63, Blessed Trinity 40
Woodstock 71, Walton 35
Woodville-Tompkins 60, Jeff Davis 23
Woodward Academy 78, Salem 14