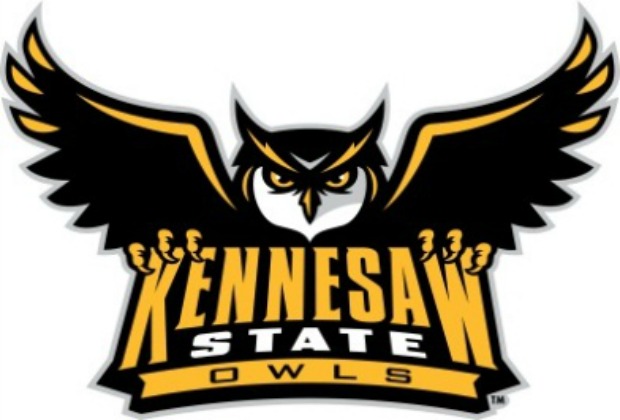 KSU sports information
It looks like the decision on football will have to come a little later as the Board of Regents of the University System of Georgia has indicated that Kennesaw State University's requests for a decision on the proposed plan for football as well the Title IX women's programs have been put on hold. The board was set to meet with KSU officials yesterday, but decided the plan needed further study.
The Board of Regents could make a decision on the plan next month at the board's next meeting.
RIVALRY WIN …
It has been a very tough season for the men's basketball team and the team could certainly use a winning streak for some much-needed momentum. The Owls faced Mercer Saturday looking for the team's first win since beating South Carolina State on Nov. 12, the team's only win of the year to that point. The Owls would get win No. 2 as they defeated their arch rival 83-75.
Delbert Love scored a career-high 31 points while Markeith Cummings added 21 and five assists. The Owls started the game making their first five shots, all three-pointers, and they never trailed.
"When you put 40 minutes together and you play with great energy and great effort and you hustle, you can impose your will," Owls head coach Lewis Preston told ksuowls. com. "Don't get me wrong, some of the (three-pointers) that we knocked down early kind of helped set the tone for us."
The Owls continue conference play on Thursday when they face Jacksonville. They will stay in Florida over the weekend as they take on North Florida Saturday.
STILL SKIDDING …
After the men's team took down Mercer, it was the women's turn to do the same thing. However, the Lady Owls could not handle the Lady Bears, losing 71-46 and have now lost five consecutive games.
Sametria Gideon did have a double-double for the Lady Owls as she pulled down a game-high 14 rebounds and 11 points. The Lady Bears started off fast and never trailed throughout the game.
"The maturity of our team is something that we're working on," KSU head coach Nitra Perry told ksuowls.com. "When you're an immature team, the consistency isn't there. You have some games where everybody shows up and some where nobody shows up and that's something we'll continue to improve upon."
The Lady Owls will be back in action on Saturday when they travel to Jacksonville.