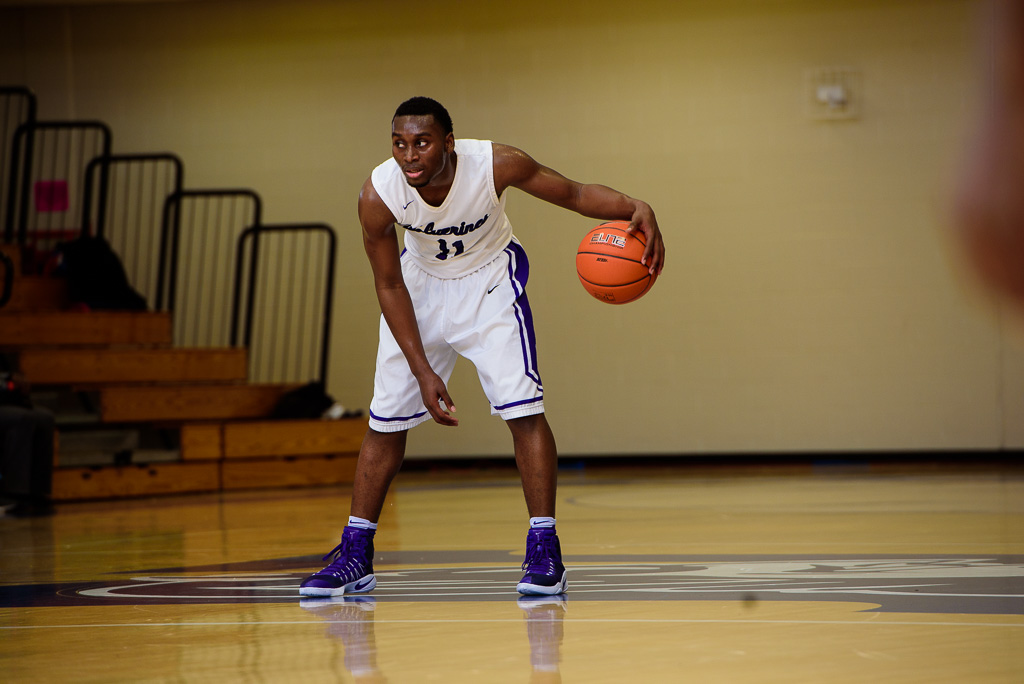 There were several close calls this past week, but the Class AAAAAAA standings remain intact. No. 3 Wheeler survived a Region 2 showdown with Westlake 63-62, while No. 6 Pebblebrook held off No. 9 East Coweta 63-60.
In Class AAAAAA, South Cobb was defeated 59-56 by Sprayberry, which enters the poll at No. 8 in place of the Eagles.
Cedar Shoals and Hiram each picked up their fourth losses of the year, and were replaced in Class AAAAA by Statesboro (5-1) and Carrollton (4-2).
In Class AAAA, two-time defending champion Upson-Lee remains No. 1 after an 8-0 start, and undefeated Thomson rounds out the top 10 after improving to 6-0 on the year.
GAC leads Class AAA ahead of Morgan County this week. Johnson-Savannah is third with Cedar Grove and Pace Academy filling out the top-5.
Woodville-Tompkins is at the top of Class AA this week with Therrell chasing. Thomasville is third this week and Washington County is fourth. Glenn Hills rounds out the top-5.
Wilkinson County is the team to beat in Class A-Public ahead of Macon County. Georgia Military is third this week and Wilcox County and Drew Charter make up the top-5.
St. Francis leads Class A-Private ahead of Mt. Bethel and Greenforest at second and third, respectively. Eagle's Landing Christian and Trinity Christian are at fourth and fifth this week.
Class AAAAAAA
1. McEachern
2. Meadowcreek
3. Wheeler
4. Norcross
5. Discovery
6. Pebblebrook
7. Grayson
8. Newton
9. East Coweta
10. Lambert
Class AAAAAA
1. Tri-Cities
2. Alexander
3. Coffee
4. North Atlanta
5. Brunswick
6. Tucker
7. Evans
8. Sprayberry
9. Cambridge
10. Lanier
Class AAAAA
1. Buford
2. Southwest DeKalb
3. Lithonia
4. Fayette County
5. Eagle's Landing
6. Warner Robins
7. Columbia
8. Woodland Stockbridge
9. Statesboro
10. Carrollton
Class AAAA
1. Upson-Lee
2. Sandy Creek
3. St. Pius
4. Henry County
5. Woodward Academy
6. Carver-Columbus
7. Americus-Sumter
8. Chapel Hill
9. Shaw
10. Thomson
Class AAA
1. Greater Atlanta Christian
2. Morgan County
3. Johnson-Savannah
4. Cedar Grove
5. Pace Academy
6. Dawson County
7. Hart County
8. Westside-Macon
9. Central-Macon
10. Liberty County
Class AA
1. Woodville-Tompkins
2. Therrell
3. Thomasville
4. Washington County
5. Glenn Hills
6. Northeast-Macon
7. South Atlanta
8. Bleckley County
9. Chattooga
10. Butler
Class A-Public
1. Wilkinson County
2. Macon County
3. Georgia Military
4. Wilcox County
5. Drew Charter
6. Treutlen
7. Calhoun County
8. Hancock Central
9. Pelham
10. Greene County
Class A-Private
1. St. Francis
2. Mt. Bethel
3. Greenforest
4. Eagle's Landing Christian
5. Trinity Christian
6. Walker
7. Lakeview Academy
8. Mt. Pisgah
9. Holy Innocents
10. Riverside Military