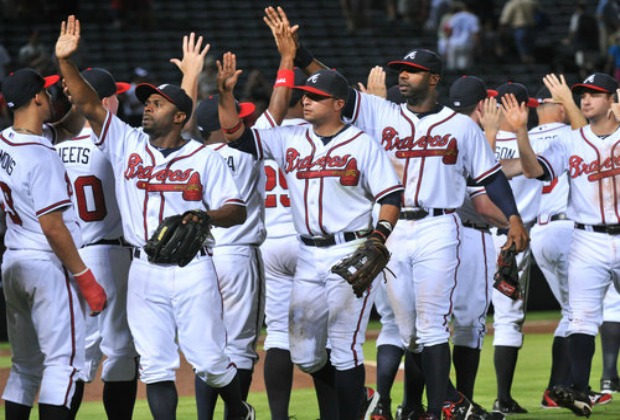 Hyosub Shin
After failing to consummate a deal with the Chicago Cubs for starting pitcher Ryan Dempster, the Braves and Cubs finally worked out a deal for a starting pitcher to leave the Windy City for Hotlanta, but it did not include Dempster. Late Monday night it was announced that the Braves acquired Paul Maholm and Reed Johnson from Chicago in exchange for Jaye Chapman and Arodys Vizcaino.
The left-handed Maholm has a career record of 62-79 after spending his first seven years with the Pittsburgh Pirates and the first part of this year with the Cubs. This season, Maholm is 9-6 with a 3.74 ERA in 20 starts. He has been hot of late, however, going 5-0 with a 1.00 ERA since June 29.
Braves GM Frank Wren addressed the media after the trade was announced.
"We were looking for a quality starter that could give us the kind of production that we needed up and down the rotation," said Wren to reporters. "Really after the first two starts of the season he's 9-4 with a 3.04 (ERA).
Johnson was also part of the trade and he will give the team a boost off the bench as well as some versatility in the outfield.
"(Johnson was) the No. 1 guy on our board as a utility player/pinch-hitter," said Wren. "And to be able to play center and left … he gives us a chance to rest Michael Bourn, gives us a chance to rest Martin Prado."
Johnson is hitting .302 this season in 76 games. As a pinch-hitter, Johnson has gone 13-for-29 (.448) with a .484 OBP. He has one pinch-hit home runs and five RBIs. He will be a free agent after the season while Maholm has an option for 2013.
Vizcaino has missed all of 2012 after requiring Tommy John surgery, though he is expected to be ready for spring training. He entered the 2012 season listed as the Braves' No. 2 overall prospect by Baseball America.