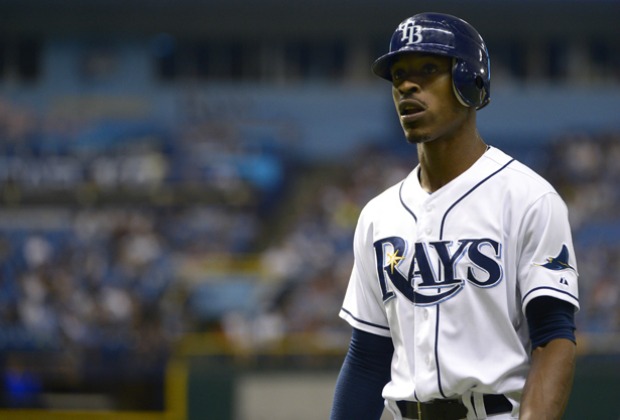 Phelan M. Ebenhack/AJC
The Atlanta Braves can now close the door on bringing back Michael Bourn as the team announced Thursday the signing of free agent center fielder B.J. Upton. The 28-year-old free agent spent the last eight seasons with the Tampa Bay organization after being selected No. 2 overall in the 2002 draft. Last season, Upton appeared in 146 games, racking up 141 hits with 28 home runs and 78 RBI while hitting .246. He did strike out 169 times, but he managed a .298 on-base percentage with a .454 slugging percentage. Upton also showed some speed, stealing 31 bases in 37 attempts.
Conversely, Bourn, who will turn 30 on December 27, managed a .348 on-base percentage with 42 stolen bases in 55 chances. His slugging percentage paled in comparison, registering just .391, and Bourn struck out 155 times. His power numbers were nowhere as close as he finished with just nine home runs and 57 RBI.
Upton will be an upgrade over Bourn after becoming the only player in Major League Baseball since 2007 to hit at least 100 home runs and steal 200 bases. He has averaged 19 home runs, 71 RBI and 36 steals per year over the past six seasons.
"We are thrilled to add B.J. Upton to our club," said Braves GM Frank Wren in a release put out by the team. "B.J. is an outstanding defensive player who also adds the power dimension to our offense from the center fielder position. We have been working to increase the speed and athleticism across our team and B.J. gives us another young, dynamic player."
In fact, Upton has led the AL in assists twice during his brief career, including last season. His 52 career assists in just eight years is good enough for seventh among active players.
While the team would not disclose the financial elements of the deal, several baseball insiders have said the deal is worth $75.25 million over five years.