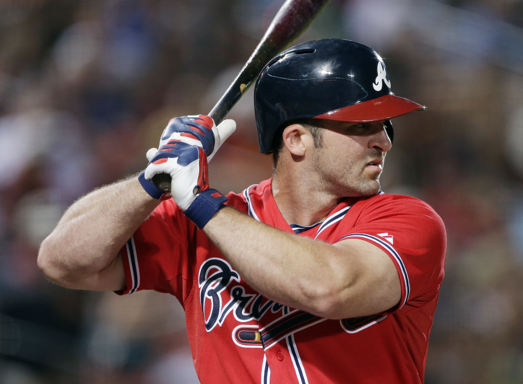 AJC Sports
There is still a long way to go, but early returns in the so-called second half of the season have not been favorable for the Atlanta Braves. They were just percentage points behind Washington at the All-Star break, but now the Braves trail by two games as of Wednesday afternoon. Such is the result of a four-game winning streak by the Nationals and back-to- back Atlanta losses on Monday and Tuesday to begin a four-game home series against Miami.
Each of the two games dropped by the Braves could have gone either way. They fell 3-1 in 10 innings in the series opener before a late comeback fell just short in a 6-5 setback on Tuesday. Atlanta scored three runs in the eighth inning, but could not erase all of a 6-2 deficit.
"It's one of those games that you look here or there and early on in the game and you wish you had picked up a run, but I'm glad and I'm really pleased at how our team fought back a couple of different times after being down," manager Fredi Gonzalez said in his post-game interview.
AT LONG LAST …
What has seemed like an inevitability for days, months and even years finally came to fruition last Friday. The Braves released embat- tled second baseman Dan Uggla. Uggla's 33- game hitting streak in 2011 is the franchise's second-longest ever and the best such mark since the team moved to Atlanta in 1966. But things went south in a hurry after that. The 34- year old saw his average fall to .220 in 2012, .179 in 2013 and .162 in 130 at-bats this season.
"Probably in the last month or so it's be- come more of a thought process," general manager Frank Wren told the team's website. "When he came into spring training, we had hoped it would maybe shift a little bit. As Tom- my La Stella came up and played really well and as we looked at our ballclub, we felt this was the appropriate time. We've been very active making calls (about a potential trade involving Uggla) for the last month. I think we got to a point where we realized this was probably our only avenue."
Unable to find a trade partner, the Braves will have to pay Uggla all of the approximate $19 million he is owed through the 2015 season. As for Uggla's immediate future, the vet- eran signed a minor-league contract with San Francisco on Tuesday.