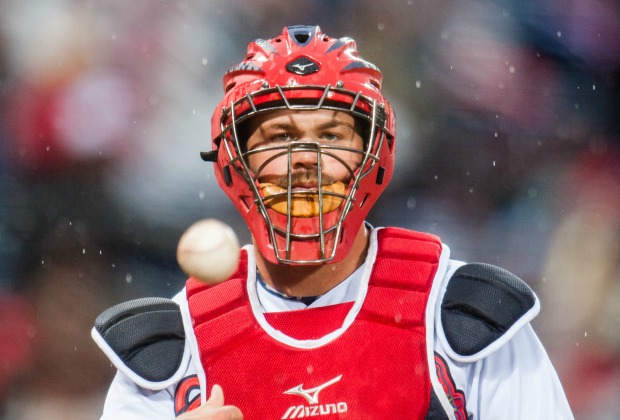 Photo by Jared Burleyson
Not one, not two, not three, not four…okay, you get the point. The Atlanta Braves have lost eight games in a row as of Wednesday evening, leaving them 6-12 since the all-star break. An eight-game road trip starting last Tuesday began with three straight losses to San Diego, another three-game sweep at the hands of the Dodgers and a 7-3 setback at Seattle on Tuesday. Alex Wood went six innings in Wednesday's loss while allowing only one earned run.
"There's not one guy in this clubhouse who doesn't come to the park and work their butt off every day and come here and grind it out and try to get us back on track," Wood said in his postgame interview. "We're right there. I think we're close, and it's just a matter of time before we turn that corner and right the ship and get going in the right direction."
The only real good news for Atlanta is that NL East-rival Washington is also struggling. As of Wednesday, the Nationals were 3-6 in their last nine contests and 5-8 in their last 13. At 60-51, they are 3.5 games ahead of the Braves (58-55) in the division. Third-place Miami (55-57) is just two games back of Atlanta and 5.5 games out of first.
TRADE-DEADLINE DEAL …
As expected, the Braves did only some minor tweaking at last Thursday's trade dead- line. In the process of landing a left-handed reliever, as was widely anticipated, Atlanta also brought in a versatile veteran fielder. The team acquired James Russell and Emilio Bonifacio from the Cubs in exchange for minor-league catcher Victor Caratini.
"Quite frankly, this deal came to us late," general manager Frank Wren told the Atlanta Journal Constitution. "We explored separate pieces—Bonifacio separately, Russell separately—and it really came together probably in the last 35, 40 minutes before the deadline. I really didn't anticipate that."
Russell had a 3.51 ERA to go along with 26 strikeouts in 33.1 innings with Chicago. In three appearances for the Braves so far he has pitched 2.2 innings without giving up a run. The 28-year-old will be under contract with Atlanta through the 2015 season.
Bonifacio played center field, second base, shortstop and third base for Chicago while batting .279 in 298 plate appearances to go along with 14 stolen bases. The 29-year- old switch hitter was 2-for-8 with two walks and swiped two bases through his first four games with the Braves.