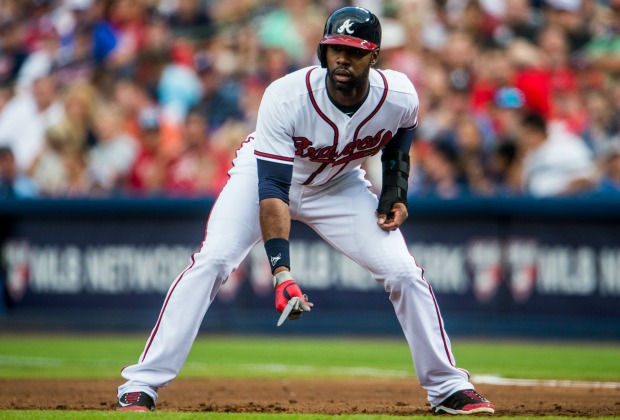 Photo by Pouya Dianat/Atlanta Braves
The Atlanta Braves and St. Louis Cardinals completed a four-player trade today, as the Braves have acquired right-handed pitcher Shelby Miller and minor-league right-handed pitcher Tyrell Jenkins in exchange for outfielder Jason Heyward and right-handed pitcher Jordan Walden.
Miller, 24, has compiled a 26-18 (.591) record with a 3.33 ERA in 69 career Major League outings (63 starts) and 370 innings pitched. He went 10-9 with a 3.74 ERA in 2014, when he established personal single‐season highs with 183.0 innings pitched, 32 appearances and 14 quality starts.
Jenkins, 22, went 6-5 with a 3.28 ERA in 13 starts for Class-A Palm Beach in 2014. He pitched for Peoria in the recently-completed Arizona Fall League and posted a 2.22 ERA with 28 strikeouts in six starts (24.1 innings).