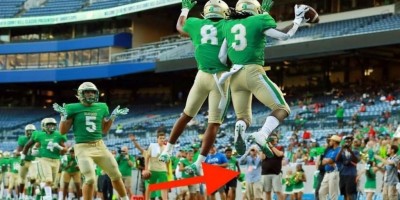 The 58th episode of the "Georgia Prep Sports: From a Distance" video podcast features long-time Blessed Trinity head football coach Tim McFarlin, who's season was put on hold after one of his players tested positive for COVID-19.
Host I.J. Rosenberg, the president of Score Atlanta, will also have Carver-Atlanta football coach Darren Myles, who is preparing the Panthers for their game against Lovejoy this weekend in the second annual Great Atlanta Bash at Georgia State Stadium. Also joining the show will be Atlanta Journal Constitution sportswriter Adam Krohn.
The podcast is produced by PlayOn Sports, which runs the National Federation High School network, and airs Mondays and Thursdays starting at noon.
Follow the LINK to watch.