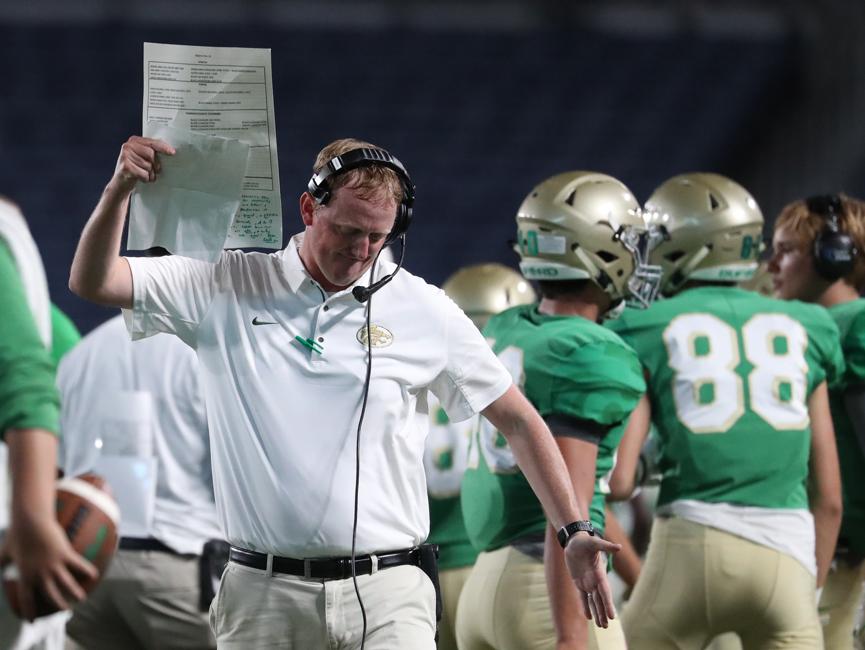 Buford is parting ways with head football coach John Ford following its 10-3 season and 23-20 loss to Bainbridge in the Class AAAAA quarterfinals last Friday. Championship expectations are seldom higher than they are with the Wolves, and Ford's brief two-year stay indicates just how towering expectations remain for the football powerhouse.
Ford's stint concludes with 21 victories and a 28.96 average margin of victory—but the lack of hardware abounded the alternative measures of success.
Before coach Ford, Jess Simpson led Buford to seven of the school's 11 all-time state titles. Simpson's teams reached 10-straight state finals when he left Buford to join the Falcons staff—and later the staff of the Miami Hurricanes.
Ford's first season with Buford ended with a 45-7 loss to Rome in the semifinals, which snapped a decade-long run of state championship appearances. This year's loss to Bainbridge marked the first time since 2006 that the program failed to reach the semifinals.
Ford, who came to Buford from Roswell where he led the Hornets to two straight state championship appearances in the highest class, tweeted Wednesday morning to address his job status, and thank the Buford community:
"For the last two years, it has been my distinct honor and privilege to serve an unbelievable group of young men and coach alongside some phenomenal coaches,'' he said. "To the Classes of 2018 and 2019, I love you guys so much, and as talented as you are on the field, you are better young men who will make a lasting impact on the world. I am grateful to have been a small part of your journeys. To the Classes of 2020 and beyond, my only sadness is that I won't get to see you accomplish the great things I know you will. You are all made of the right stuff and I love you with all my heart. If I have taught you anything, I hope it is life is 10 percent what happens to you and 90 percent how you respond. … I am a better man and coach for these past two seasons and will forever be grateful and here for you guys. It starts with I love you, it ends with I love you."