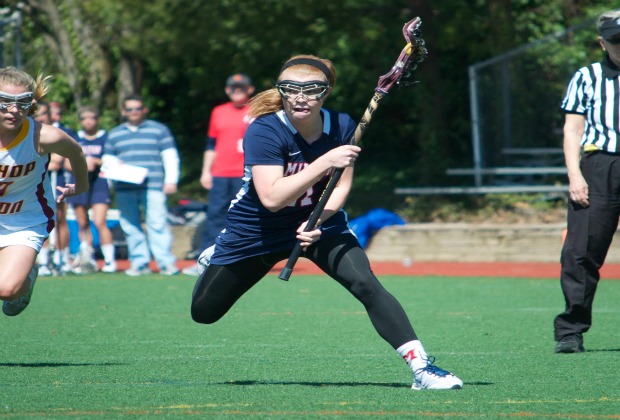 Kevin Laughlin
On Saturday, four lacrosse champions were crowned after an exciting 11 days of playoff action. Over the course of the playoffs, both of the pre-playoffs No. 1 boys teams fell while both of the No. 1 girls hoisted GHSA trophies. In boys Class AAAAAA, Centennial beat Lambert to end the year No. 1. Lambert beat previous No. 1 Milton in the second round en route to the final No. 2 ranking. Harrison ended the year No. 3 while Lassiter and Roswell rounded out the top five. Milton fell to No. 6 while Chattahoochee, Walton, Mill Creek and North Gwinnett comprised the final top 10.
Westminster entered the playoffs No. 2 before bumping out No. 1 Decatur in the semifinals and No. 3 Northview in the finals. The shakeup left Westminster as the poll's final No. 1 with Northview No. 2 and Decatur No. 3. Lovett finishes the year No. 4 after a semifinal run that included victories over No. 8 Allatoona and Fellowship Christian. Blessed Trinity finished the year No. 5, followed by Holy Innocents' and Pope.
In girls AAAAAA, Milton earned yet another state title and ended the year No. 1. Lassiter, which beat No. 3 Walton and No. 5 Centennial, finished the year No. 2. Mill Creek held on to the No. 4 spot after an appearance in the semifinals. Quarterfinalists No. 6 West Forsyth, No. 7 Chattahoochee and No. 8 Alpharetta also appeared in the rankings. Harrison and Kennesaw Mountain round out the poll at No. 9 and No. 10, respectively.
Westminster earned yet another title and final No. 1 ranking in girls Class A-AAAAA. No. 2 McIntosh edged past No. 3 Northview in the semifinals while No. 4 Starr's Mill and No. 5 Sprayberry round out the top five. Sprayberry came out strong, knocking off No. 10 Marist on the road in the first round of the playoffs. Kell finished the year No. 6 with No. 7 Woodward Academy and No. 8 St. Pius X all making the quarterfinals. Cambridge finished the year No. 9.
BOYS
Class AAAAAA
1. Centennial
2. Lambert
3. Harrison
4. Lassiter
5. Roswell
6. Milton
7. Chattahoochee
8. Walton
9. Mill Creek
10. North Gwinnett
Class A-AAAAA
1. Decatur
2. Westminster
3. Northview
4. Lovett
5. Blessed Trinity
6. Holy Innocents'
7. Pope
8. Allatoona
9. Whitfield Academy
10. Marist
GIRLS
Class AAAAAA
1. Milton
2. Lassiter
3. Walton
4. Mill Creek
5. Centennial
6. West Forsyth
7. Chattahoochee
8. Alpharetta
9. Harrison
10. Kennesaw Mountain
Class A-AAAAA
1. Westminster
2. McIntosh
3. Northview
4. Starr's Mill
5. Sprayberry
6. Kell
7. Woodward Academy
8. St. Pius X
9. Cambridge
10. Marist