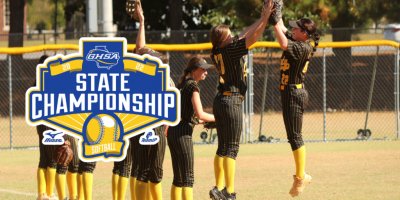 After three days of play in the GHSA State Fast Pitch Softball Tournament at the Columbus Softball Complex, championship Saturday is set. Some teams have the chance to earn a title outright from the winner's bracket and others enter the day with a come-from-behind, must-win mentality.
Buford awaits the winner of the North Gwinnett and East Coweta game after beating North 3-1 to earn a berth in the Class 7A title series.  The Wolves have beaten Parkview 9-1, East Coweta 2-1 and North Gwinnett. Since losing to Buford, East Coweta has beaten North Paulding 4-2 and South Forsyth 2-0 maintain its chance at a title.
Pope clinched its berth in the 6A championship series after beating Apalachee 4-0, sending the Wildcats to the loser's bracket where it will face Lassiter for a berth in the title series.
Northside-Columbus earned a berth in the 5A title series with a 13-0 victory over Harris County and will wait for Harris County and Loganville to play to determine its championship contender. In Class 4A, West Laurens outlasted Central-Carroll 2-1 to advance to the championship series. Either Whitewater or Central-Carroll can earn a berth against West Laurens. After losing 2-1 to Walnut Grove in the first round, Whitewater has won three-straight to remain alive.
Wesleyan beat Gordon Lee 9-0 for a berth in the championship and now awaits the winner of Gordon Lee and Jackson to know its opponent in the 3A title series. In Class 2A, Jeff Davis beat Mount Paran 3-0 and now awaits the winner of Mount Paran and ACE Charter to determine the title series. ACE Charter lost in the first round against Mount Paran 8-0 and has taken the long route with three-straight victories in the loser's bracket.
Lanier County narrowly beat Emanuel County Institute 3-2 and will await the winner of Georgia Military and ECI in the title series. In Class A Division I, Heard County awaits the winner of the Pepperell-Social Circle game after beating Pepperell 9-1 to earn a title berth. Social Circle lost to Heard 8-1 in the first round and has won three-straight games to remain in contention.