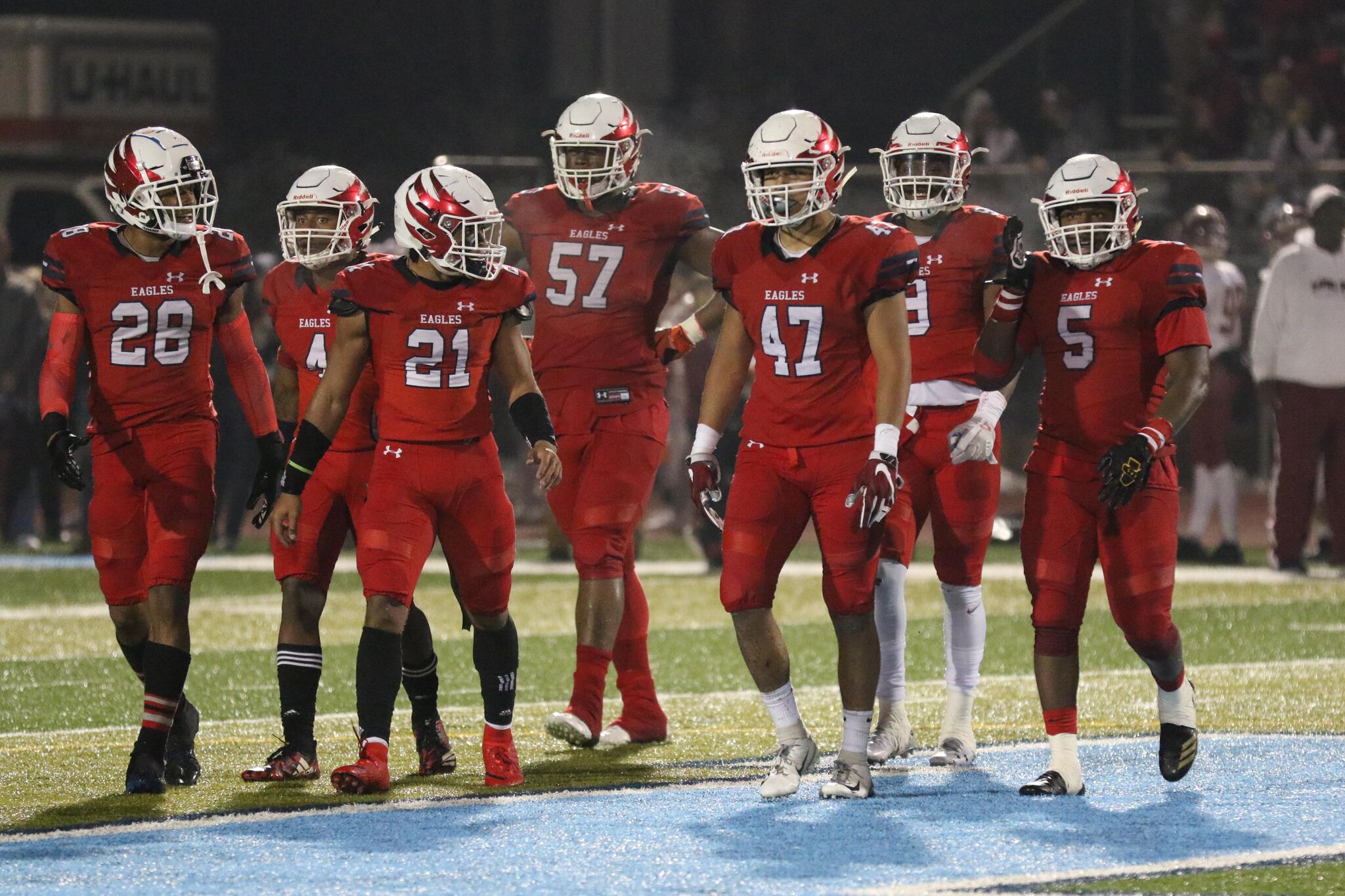 The Milton Eagles handed top-ranked Colquitt County its first loss of the season, and captured its first state championship in school history with a 14-13 victory.
Colquitt County's Ryan Fitzgerald drilled a 30-yard field goal midway through the first quarter to put the Packers ahead 3-0. Milton quarterback and Georgia-Tech commit Jordan Yates answered with a game-changing 66-yard touchdown pass to Jordan Cox with 3:48 left in the frame.
"It's the culmination of something very very special, that everyone could see," said Milton head coach Adam Clack of the program's first state championship squad. "If you watched us all year long you saw that these kids had a unique belief in one another."
Colquitt County senior Ty Leggett added a 10-yard touchdown before the half and the Packers led 10-7 at the break.
A scoreless third quarter set up a pivotal play in the opening seconds of the fourth. Milton faced a 4th down and 1 on the Colquitt 11, and converted with an 11-yard touchdown run to reclaim a 14-10 Eagles lead.
Ryan Fitzgerald booted a 24-yard field goal with 7:15 left to bring it within 14-13, but the Milton defense held strong to seal the dramatic upset.
Milton outgained Colquitt County 300-to-239 in the narrow contest and were 5-14 to 4-12 in third down efficiency, but 3-3 to 0-1 in fourth down calls.