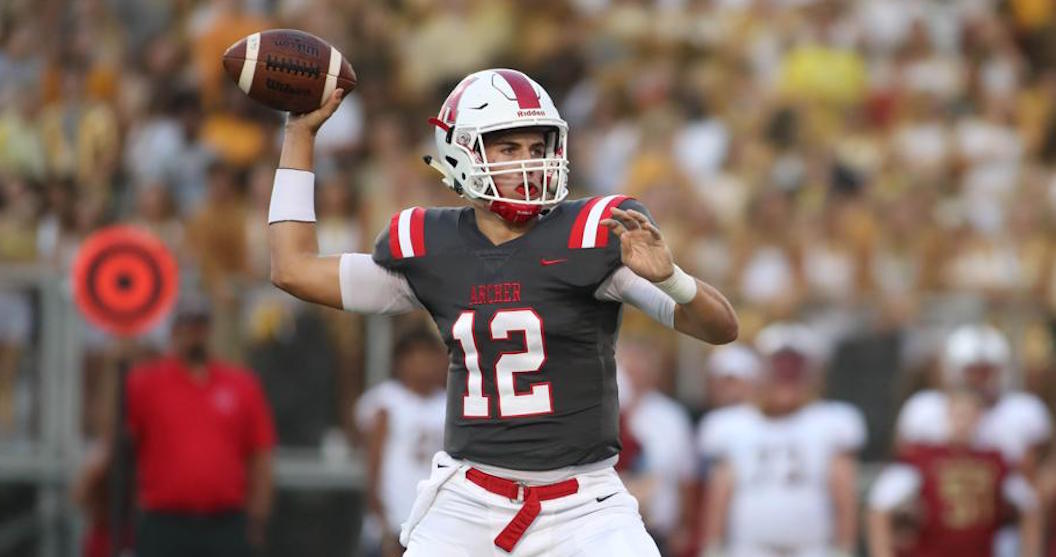 On Friday, Aug. 23, Archer and Tucker are squaring off in the first-ever football game played at Coolray Field. Archer is coming off an 11-3 season and has posted double-digit victories in five of its last six seasons. Last year, the Tigers fell 21-19 to eventual state champion Milton in the Corky Kell. The team strung together five straight wins before a loss to Region 8 rival Grayson and then was defeated by Colquitt County in the  semifinals 22-21. Archer head coach Andy Dyer knows that for his program, the Corky Kell will be an important opportunity to set the tone for the season and begin growing the depth chart to prepare for a deep run in Georgia's highest classification.
"It's the first ball game," said Dyer. " You never really know what kind of team you have until you play that first game. … You can say, 'I've got these five guys, or I've got these four guys, and I expect them to play at a high level,' which you do, but you know what? Until they go do it, you just don't know."
Among the returning playmakers on Archer is quarterback Carter Peevy. The 2019 season will be the third season starting for Peevy, who has developed into one of the best Class of 2020 quarterbacks in the state. Last season, Peevy completed 179 of 269 passes (66.5%) for 2,565 yards, 27 touchdowns and five interceptions. Peevy also ran in five touchdowns. The offense will rely on Peevy again in 2019, and will be looking for a spark in the running game after the graduation of Semaje Banks, who ran in 17 of the team's 33 rushing scores last year.
Bryan Lamar is in his eighth season as Tucker head coach. Lamar graduated from Tucker in 1999. After a short stint working with his alma mater University of Tennessee-Chattanooga, he returned home to lead the Tucker Middle School football team in 2004. During that time he also worked as an assistant with Tucker High School before being promoted to defensive coordinator. In this role, Lamar made it to four semifinals and was there for the program's 2008 state championship run. He then left for one year to coach Stockbridge's basketball team before returning to replace Franklin Stephens in 2012. Since his return to Tucker, he's pieced together a 74-19 record, won four region titles and twice made it to the state championship game.
Lamar's Tigers will have a lot of first-year starters leading the way this season. Their quarterback, top two rushers and four of their five best pass catchers from the 2018 season all graduated. Expect the Tigers to use a run-by-committee backfield, with sophomore Latavius Johnson being a major contributor. Last season, Johnson got 49 carries for 399 yards in 10 games.
Another player to watch will be Isaiah Dunson. He is the only remaining Tiger who caught double-digit passes last season with just 19. Dunson actually hauled in six receptions and a game-high 121 receiving yards in the Tigers' matchup against Buford at last year's Corky Kell Classic. The breakaway speed of Dunson and the athleticism of the 4-star recruit took center stage during a 69-yard touchdown catch midway through the third quarter. While crossing the goal line, Dunson gave a tomahawk chop with his FSU gloves in an ode to the Noles. Just one week following the Corky Kell, he made it official and committed to play for the Seminoles.
While Dunson will be playing cornerback and contributing as a receiver for Tucker, Florida State defensive coordinator Harlon Barnett sees Dunson's combination of size, quickness and speed as an ideal fit for the Noles' secondary.
Along the defensive line, Tucker has senior Aaron Key and junior Dawson Rivers. Key is a 6-foot-3, 200-pound defensive end and tight end who also plays on Tucker's basketball team. Rivers is a 6-2, 208-pound defensive end who is the No. 51 overall prospect in the state for the Class of 2021, per 247Sports. He recently received offers from Florida Atlantic, Louisville, Minnesota, Rutgers and Tulane.