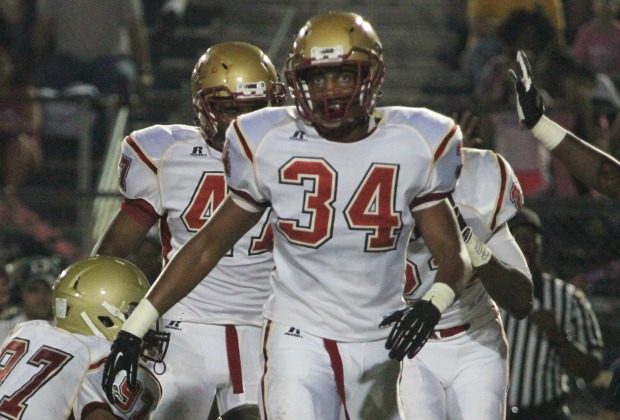 Brookwood HS
The Brookwood Broncos, a frequent attendee of the Corky Kell Classic, have been a football powerhouse and own an all-time mark of 283-104 on the gridiron. Head coach Mark Crews will be entering his 13th year with the program. Under Crews, the Broncos have qualified for state every year.
In that span, Crews has accumulated a record of 110-40 with one state championship in 2010. Last season was subpar by Brookwood standards, but if history repeats itself the Broncos may be in for something special. The last time they finished 6-6, the following season they went 14-1 and won state in 2010.
Brookwood looks to be patient this year and like last season improve week-to-week. The Broncos will have a young team with some solid talent for Crews to build around. Junior Jesse Brown ran for 1,439 yards and 13 touchdowns after he had originally begun the season penciled in as a defensive back.
It was actually Brown's older brother Josh who was the starting running back, but he went down with a season-ending knee injury in the season-opener against McEachern. Needless to say, Jesse picked up the slack for his fallen brother and helped carry Brookwood to their 12th straight playoff appearance.
The starting quarterback spot remains a question, with a few passers involved in this offseason's quarterback competition.
Leonard Warner began to establish himself as the favorite this summer. At 6-foot 4, Warner is a big body that has good speed to make big plays. He has experience at both wide receiver and quarterback. The quarterbacks will have experience protecting them with Nick Coker and Bailey Ivemeyer to anchor the trenches.
The overall makeup of the team looks to be youthful.
"Certainly, we're going to see some young ones, but I'm a little bit encouraged from spring practice," said Crews. "Athletically, I think we're a little better than this time last year. We've got some green kids, but they're talented."
The defense will have recent Georgia State signee Chase Middleton to rely upon. Middleton had a good season last year collecting 64 tackles and three sacks. His leadership will be needed along with the other returning starters if Crews' boys want to make it 13 straight state playoff appearances.