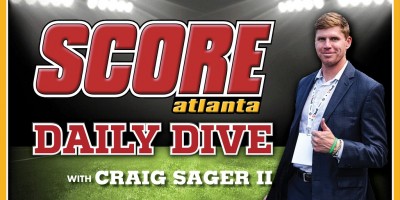 Defending state champion Mill Creek will look to improve to 5-0 this Friday night on the road against Gwinnett County rival Parkview. Last season, Mill Creek entered the matchup ranked No. 4 and Parkview came in at No. 8. This season, the Hawks are No. 3 and Parkview slid up to No. 7—marking the highest ranked both teams have been in their three all-time matchups. Mill Creek opened up this season with a 49-14 win over North Gwinnett and has remained perfect with a 27-13 win over Norcross, a 42-7 win over Archer and last Friday's 56-35 win over Cedar Grove. As a result, Mill Creek has rolled to its 4-0 start with a 26.3 average margin of victory. Junior quarterback Shane Throgmartin has completed 76 percent of his passes with 10 touchdowns and zero interceptions and Cam Robinson is dominating out of the backfield with more than 200-yards per game on the ground.
Parkview has built a 4-0 star that includes an even larger 32.5 average margin of victory, however, Mill Creek has played a more challenging schedule with two ranked opponents to Parkview's one. The Panthers opened up the year with a 43-24 road win over Class 5A Kell and then have posted a 60-0 shutout over Shiloh and a 48-0 shutout over St. Pius. The closest contest came Week 3 when Parkview escaped with a 35-32 home win over North Gwinnett.
Mill Creek is 2-0 all-time against Parkview and improving to 3-0 against the Panthers would be a feat not many programs have achieved against the Gwinnett-based powerhouse. The first-ever meeting was a 43-10 win in the 2021 season opener and last year, Mill Creek posted a 40-17 win before cruising to the program's first state title. This year, both teams are undefeated and highly-touted and Parkview will need to bring its absolute best to defeat the Hawks for the first time.