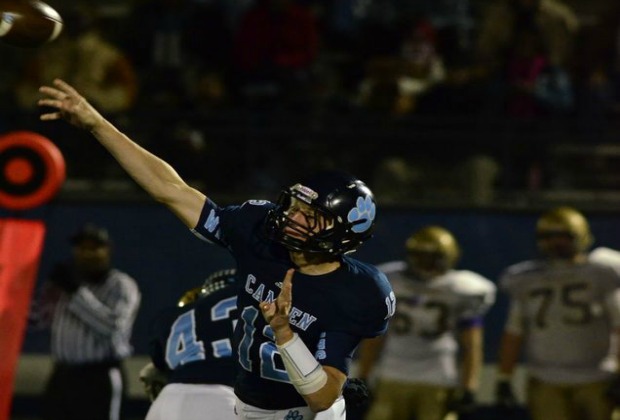 Terance Johnson
As the calendar turns to February, many become excited about the upcoming spring months, but for college football enthusiasts, it means much more: the start of spring workouts and National Signing Day.
BIG WEDNESDAY …
Known as the end of that year's recruiting season, National Signing Day has become a holiday of sorts for football fans to compare teams as well as discuss the upcoming season. Many will discuss the shortcomings of the Georgia Bulldogs late in the 2013 recruiting season, but no matter what happens, the class will have fulfilled its purpose of refilling the cupboard.
On the eve of National Signing Day, the Bulldogs had 30 verbal commitments and were in contention for six more com- mitments. Even if they only netted two of those six players, Mark Richt and company have added nine defensive backs, one quarterback, one running back, one fullback, five wide receivers, one tight end, five defensive lineman, four offensive lineman and five linebackers.
Of all the recruits the team will sign, those that play on the defensive side of the ball will provide a much bigger impact on the 2013 season than their high school peers. The Bulldogs lost 12 key players on defense from last year's team, and to maintain last season's success, Richt needed to restock the proverbial cupboard and that he did.
The biggest areas of need for Richt were the defensive line, linebacker corps, and secondary. The head coach kept his team in the race for some big-time talents but the 2013 season will rely on the performance of last year's freshman class. The secondary is a different story. Of the nine defensive backs committed to Georgia, three are viewed as capable of earning a starting spot right away.
While the other two positions are big needs for Georgia, inside linebacker was Georgia's largest need heading into the 2013 recruiting season. The Bulldogs did not take a linebacker at that position last year and lost three out of the four that played significant snaps at the position, causing a significant need to retool the position. Defensive coordinator Todd Grantham brought in four prospects in this year's class and all four are expected to compete for a starting spot.