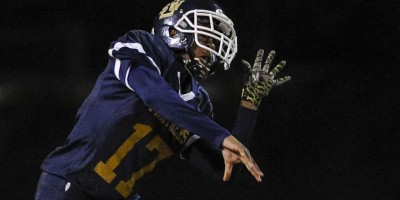 The DeKalb County School District announced Friday that it would be postponing the start of its football season and all other fall sports competitions until Oct. 1. With 19 total high schools in its district, DeKalb County is the largest district in the state to push back its starting date. The decision came just one day after Fulton County Schools announced that they were postponing the start of football and fall sports competition to Sept. 14.
"After evaluating the data and the cases since July 1, the District feels that this decision is in the best interest of our student-athletes, coaches, their families, and the community,'' superintendent Cheryl Watson-Harris said in an interoffice memorandum sent to DeKalb County faculty and staff Friday afternoon. "The concerns created by coronavirus place our student-athletes at an unacceptable level of risk, even after safety measures were implemented during practices.
In addition to these major metro Atlanta districts, Newton County and Bibb County announced it would be suspending all sports indefinitely. Newton County, Bibb County, Fulton County and DeKalb join a growing list of districts—including Savannah-Chatham County and Clayton County—that have suspended or postponed fall sports. Savannah-Chatham County announced it would start no sooner than Oct. 1 and Clayton County has suspended all athletics until Aug. 21. Both Savannah-Chatham County and Clayton County have 10 high schools in their districts. Bibb County's six member high schools includes Central, Howard, Northeast, Rutland, Southwest and Westside, Newton County is come to Newton, Alcovy and Eastside High School and the Fulton County School System consists of 15 high schools.
Friday's news means that roughly 14 percent of the GHSA's member football schools are no longer on track for proposed Sept. 4 starting date. In addition to the districts that have delayed their starting dates, there are also 12 programs in the state that have already cancelled football this fall completely.
GHSA SCHOOLS THAT HAVE CANCELLED FOOTBALL THIS FALL
Class AAAAAA
Heritage-Conyers
Rockdale County
Class AAAA
Doughtery
Monroe
Westover
Class AAA
Salem
Class AA
Riverside Military
Class A-Public
Calhoun County
Stewart County
Twiggs County
Class A-Private
Our Lady of Mercy
Pinecrest Academy