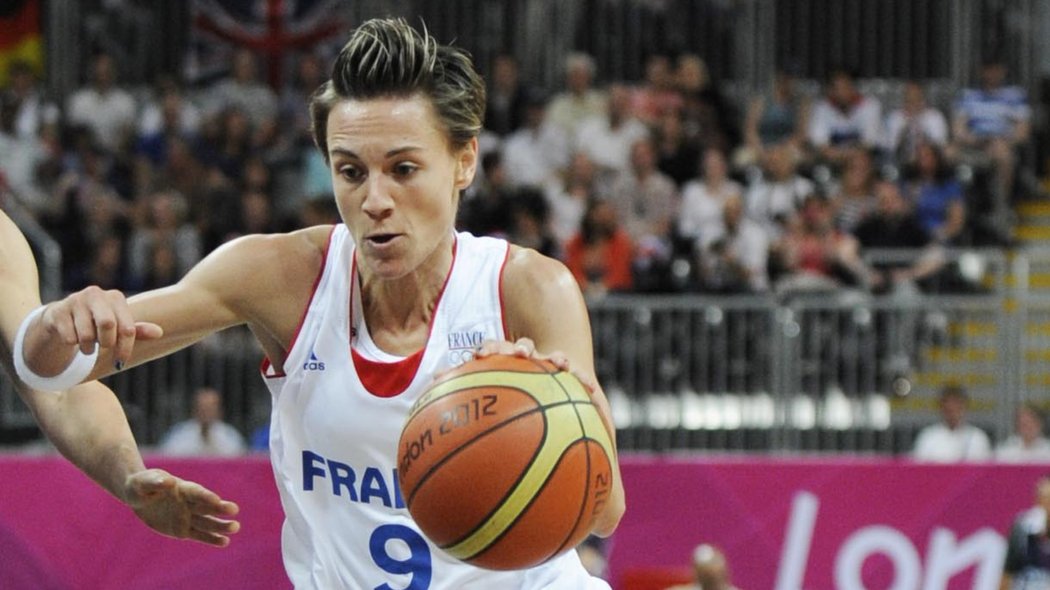 Credit: Richard Mackson-USA TODAY Sports
The Atlanta Dream announced Monday that point guard Céline Dumerc was removed from the suspended list after Dumerc fulfilled her playing commitments for her French club team. Dumerc made her debut against the Los Angeles Sparks on Tuesday. To make room on the roster for the European standout, the Dream placed rookie guard Inga Orekhova on waivers.
Dumerc experienced a successful season with Bourges, leading the club to the EuroLe- ague semifinals as well as the finals for the French league playoffs. The two-time Euro- League All-Star averaged 8.2 points, 4.8 re- bounds and 6.0 assists in French League play and looks to bring international success to Atlanta. Among other international accolades, Dumerc captained the French national team in the 2012 Summer Olympics, leading them to the silver medal. This effort led to her being named the 2012 FIBA Europe Women's Player of the Year.
RAINING HAYES…
Tiffany Hayes scored a season-high 20 as the Dream defeated the Seattle Storm 80-69 to end a two-game skid last Friday. The Storm led 48-41 early in the second half until Atlanta put together a 10-0 run kicked off by consecutive baskets by Angel McCoughtry to gain a lead it wouldn't relinquished. McCoughtry finished with 18 points and eight assists. The Dream outscored the Storm on fast-break points 15- 5, part of an emphasis set by first-year coach Michael Cooper to carry an up-tempo offense.
"We're a running team, so we try to do that to all teams,'' Hayes said. ''Hopefully, that was the case.''
FIGHTING FATIGUE…
A 10-0 run in the final 1:30 was not enough as the Atlanta Dream fell to the Connecticut Sun 85-76 on Sunday. Hayes led the effort for the Dream, which fell to 3-3 with the loss, with 17 points while Erika De Souza contributed 15 with eight rebounds. McCoughtry, Atlanta's leading scorer, went 2-for-14 from the field, compiling seven points in the loss. McCough- try's struggles could, according to Cooper, be a result of her playing schedule overseas.
"I think it's a little bit of a residual effect from playing overseas (in Turkey) all that time (during the offseason). That's probably catch- ing up with her,' Cooper said.