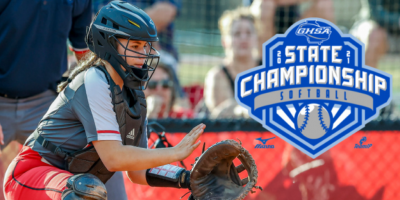 Two of the longest-active state championship streaks came to an end Saturday at the Columbus Softball Complex when both Heritage-Catoosa (4A) and Gordon Lee (A Public) failed to win titles in their respective classes.
The eight champions crowned Saturday were North Gwinnett in 7A, Lassiter in 6A, Starr's Mill in 5A, Central-Carroll in 4A, Appling County in 3A, Heard County in 2A, ACE Charter in A Public and Wesleyan in A Private.
Gordon Lee's streak of five-straight state championships ended after a 7-0 loss to Academy for Classical Education in the A Public championship series. ACE Charter went flawless through the bracket with victories over Telfair County (5-2), Lanier County (3-0), Emanuel County Institute (5-2) and Gordon Lee.
Two teams — Lassiter in Class 6A and Heard County in Class 2A — successfully defended state championships. Lassiter needed just one game in the championship series — a 7-4 victory over River Ridge — to take the title. Heard County was flawless through the 2A bracket and capped the run with a 10-6 victory over Vidalia in the championship series.
Appling County captured its first-ever state title in dramatic fashion and after losing 1-0 to Sonoraville in the second round of the 3A winner's bracket, the Pirates won five-straight games — including two (3-2, 4-1) against Sonoraville in the championship series — to win the title.
In the state's highest class, North Gwinnett captured its second state title after beating three-time champion East Coweta 7-2 in the first game of the championship series. The Bulldogs won the 2016 state title before East Coweta won three of the next four championships in 2017, 2018 and 2020. North Gwinnett beat Colquitt County (12-0), Milton (10-0) and East Coweta (8-0, 7-2) twice — once for a title berth and once in the title series — to earn the championship.
Heritage-Catoosa, which won the past three Class 4A titles, lost to North Oconee 6-5 in the finals of the Class 4A loser's bracket and cleared the way for Central-Carroll. The win marked the second title (2016) for the Lions after a flawless run through the bracket beating West Laurens (6-2), Madison County (5-3), Heritage-Catoosa (8-7) and North Oconee 4-2 in the title series.
Wesleyan won its third state title (2017, 2018) after weathering an 'if' game after George Walton won the first game of the championship series 6-4. The Wolves outlasted George Walton 6-3 to earn the championship.
To view the brackets go HERE or follow the link to the full results from the playoff and the state tournament.