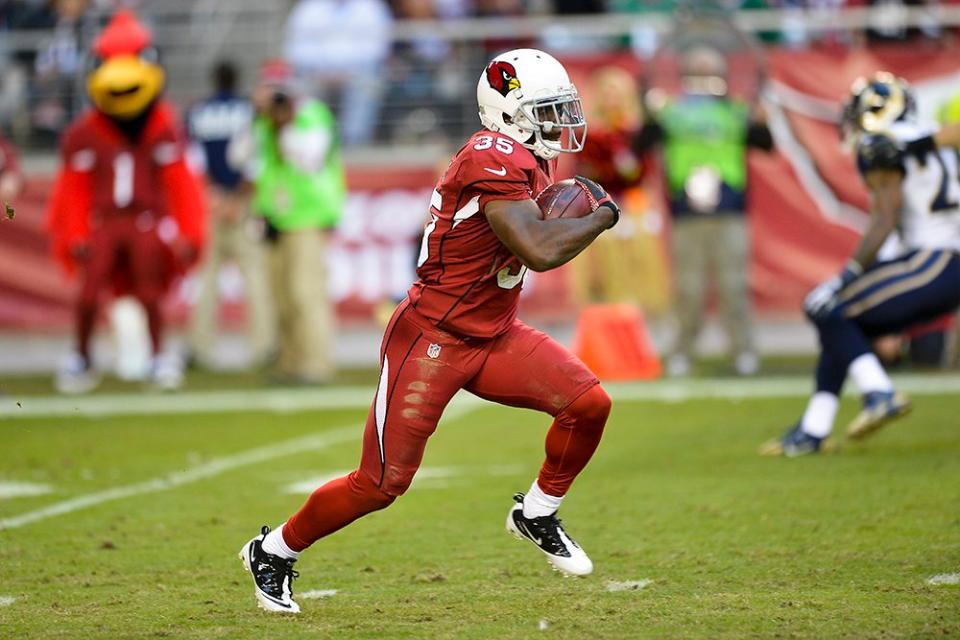 AtlantaFalcons.com
The NFL's free agency period is a just week old, but the Falcons signed their eighth free agent on Tuesday with Arizona's Javier Arenas. The cornerback/return man brought back 24 kickoffs last season for 493 yards and a career- best 21.4 yards per return. On defense, the former Alabama standout and 2010 second round pick has played in 63 games and recorded 148 tackles, five sacks, three forced fumbles, two interceptions, two fumble recoveries and 22 passes defensed in just 12 starts. Arenas became the first college football player to ever amass more than 1,500 punt return yards and 2,000 kickoff return yards in a career. However, this move looks to be more about Arenas bringing depth to the secondary and possibly starring in the nickel role.
COURT HESTER…
One main reason why Arenas is likely to play a role in the secondary this season is that the Falcons still showed interest in finding a returner when they played host to arguably the greatest return man in NFL history on Tuesday with free agent Devin Hester. The signing of Arenas may have knocked Hester out of the picture, but the Falcons are clearly interested and in need of an elite return man. In 2013, Atlanta's longest kickoff return was 34 yards and the longest punt return was 25 yards. Hester's eight seasons in the pros includes 13 punt returns for touchdowns and five kickoff returns for touchdowns. Hester, like Arenas is also versatile and has hauled in 14 receiving touchdowns on the offensive side of the ball.
CHASING HISTORY….
Tony Gonzalez and his Hall of Fame resume often stole the spotlight during his time in Atlanta. Every touchdown and every recep-tion either increased his current record or al-lowed him to pass another Hall of Famer. With Gonzalez in the CBS booth this upcoming sea-son, there will still be plenty of history to look for. Receiver Roddy White is not only entering the final year of his contract, but the 10 year pro sits just two touchdowns away from Ter-ance Mathis' franchise record of 57 receiving touchdowns. White battled through multiple injuries last season and hauled in just three touchdown receptions. However, without Gonzalez in the play-book and a healthy offense around him White help pace the offense with another big year.
CLICK HERE for five things to know about Javier Arenas via AtlantaFalcons.com