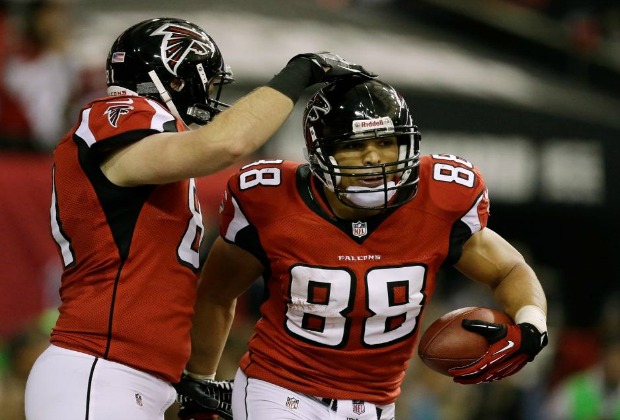 Atlantafalcons.com
The Super Bowl has passed and the Baltimore Ravens are the new world champs. Now the reality of the offseason has perched itself atop the Falcons' franchise. The following months make up the most important timetable involving the salary cap and contract negotiations that are tackled before a championship roster gets fine-tuned on the field. Before the Falcons regroup for OTA's this spring it is the top of the organization that is on the playing field.
OLD-MAN STRENGTH …
The Atlanta Falcons were the oldest team in the NFC in 2012. Veteran leadership is a valuable asset in the NFL, but while general manager Thomas Dimitroff will be solidifying a roster for a possible Super Bowl run in 2013, he will be taking into consideration the age at certain positions and finding guys to plug in as long term replacements in the future. Young candidates for tight end, running back and defensive end among other positions will all be under careful evaluation.
The burning question will remain for what looks to be a while, over whether Tony Gonzalez comes back for another season. Gonzalez was 95 percent sure all year that he would hang up the cleats. However, with such a prolific and productive Atlanta offense calling him back for on more year, and the realism that comes from being just five yards away from your first-ever Super Bowl game, it is fair to believe the competitive Gonzalez will weigh his options.
"It just doesn't seem like it's time for him to move on," Dimitroff told ESPN at the Super Bowl media center.
"Tony's a man and he's got to make his own decision. Suffice it to say that it's not going to be an easy decision for him one way or another because he knows that he still has fuel in the tank and it's very legitimate fuel in the tank."
The Falcons will have the 30th pick of the draft which will begins April 25. The 2013 NFL Scouting Combine begins Feb. 20 and goes through Feb. 26. Finishing the season with the NFC's best record and a home NFC Championship Game appearance is something that a team can build from. The ultimate goal is something Mike Smith told us following the NFC Championship, was one of, if not the only thing that the Falcons fell short of this past year. The pursuit for filling the missing pieces is underway in Atlanta.