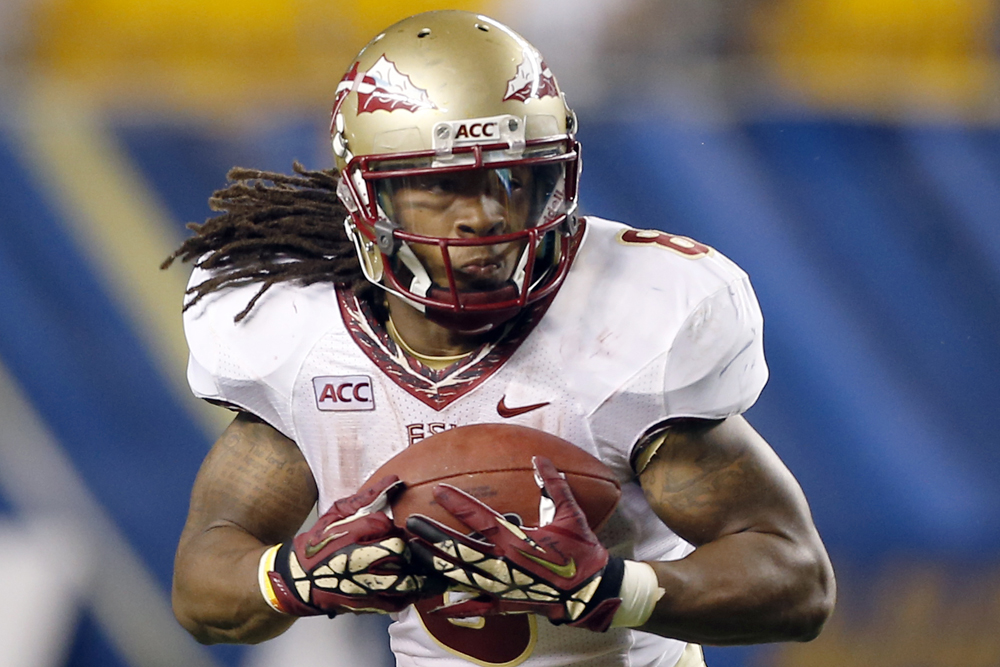 AtlantaFalcons.com
The Falcons selected Florida State running back Devonta Freeman with the third pick of the fourth round Saturday afternoon.
After starting all 14 games last year for Florida State, Freeman earned All-ACC first-team honors. Freeman rushed for 1,106 yards and scored 15 total touchdowns and became the first FSU running back since Warrick Dunn in 1996 to rush for 1,000 yards. He is also tied for third in school history with 30 rushing touchdowns.
Freeman has the tools to be a three-down back in the NFL. He is dangerous in space, he's built low to the ground, and is very quick with his feet. Freeman can also make good cuts which makes defenders miss him on a consistent basis. And he is very tough when it comes to pass blocking because he has aggressive hands and nimble feet.
This was a solid pickup for the Falcons because they need a back that can be a replacement for Steven Jackson once he leaves. Also, the fact that Jason Snelling has retired leaves a void the Falcons need to fill at the position.
With the addition of Freeman, the Falcons will have some competition at running back. Jackson is the starter, but with guys like Antone Smith and Jacquizz Rodgers looking to earn more playing time, Freeman will have an uphill battle to win at least the backup running back spot. But if he continues to work hard and adjust to the NFL quickly, he will be a very good back for the Falcons and put them back on top of the NFC.