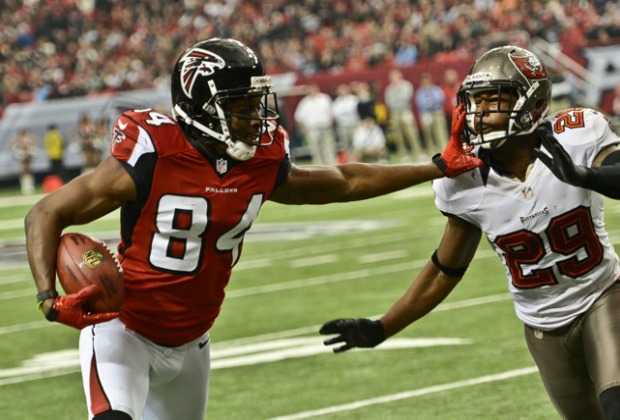 Jon Barash
The Falcons are ready to begin making roster moves this offseason, but have shifted focus to what they feel is the most important question that needs to be answered. The possible return of Tony Gonzalez continues to top the bulletin board. The talent and productivity Gonzalez brings to the team is a key reason for wanting Gonzalez to come to a decision, as well as the financial resolves that would follow his decision. If Gonzalez returns, the Falcons will likely have to trim contracts elsewhere on the team and make room for the would-be 17-year veteran. Ownership has added pressure on Gonzalez to find an answer soon so they can begin the rest of their offseason deals without question or hesitation.
"Simply stated, the sooner we know, the better, and yet there are no deadlines on this for Tony," said Dimitroff. "Tony needs to come to his decision and be at peace with his decision."
THE BIG PICTURE
The broad focus of the organization this offseason is to find pieces that will improve Mike Nolan's defense. The absence of a somewhat praiseworthy pass rusher across from John Abraham is something that has irritated Falcons' fans and critics for years. The defense has continuously struggled to get pressure on opposing quarterbacks so this will likely first on the Falcons' agenda.
Free-agency period begins March 12, and will then segue into the April draft. Falcons Pro Bowl safety William Moore will be a free agent and is reported to be interested in testing the open market.
The Falcons could possibly place the franchise tag on Moore before March 4, otherwise they may find themselves in a bidding war over one of the most valuable players on their defense last season. In 2012, the franchise tag did not hold any luck, after it was spent on Brent Grimes who ended up missing the entire season with a torn Achilles. The Falcons were the oldest team in the NFC last season, so some of these veteran players can be released or asked to take a lower salary to accommodate the team's needs. Taking a pay cut may be something that certain veterans may accept, because this team is definitely gearing to make a Super Bowl run in 2013.