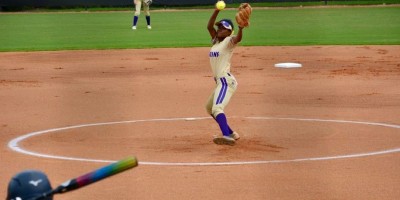 The 2020 GHSA State Fast-Pitch softball season finished in Columbus on Saturday and the state champions crowned were East Coweta in 7A, Lassiter in 6A, Jones County in 5A, Heritage-Catoosa in 4A, Ringgold in 3A, Heard County in 2A, Mount Paran Christian in A Private and Gordon Lee in A Public.
The biggest story from Columbus was that top-ranked A Public program Gordon Lee earned its 11th state title after beating Commerce 8-2 to win the Class A Public state title for the fifth consecutive season. It was the sixth consecutive title after Gordon Lee won a 2A championship in 2015. In the past 11 years, the Trojans have won 10 state championships, missing out only in 2014 when Heard County won the Class 2A title. Gordon Lee finished the season where it began it, on top.
Top-ranked East Coweta has won three of the past four 7A titles after it survived a decisive two-game championship series against 2016 champion North Gwinnett. The Bulldogs, which handed East Coweta its only regular-season loss, beat the Indians 7-2 in the first game before East Coweta captured the title with a 2-1 victory in the second game.
Lassiter, which entered the playoffs hovering in and out of the top-10, won three games on Saturday to capture its second state title and first since 2007 in Class 6A. In Class 5A, Jones County won its second state title, first since 2010, with a flawless three-game run through the bracket. The Greyhounds entered the tournament unranked.
In Class 3A, Ringgold captured its third state title and successfully defended its 2019 3A championship after winning three games on Saturday. The Tigers beat Pike County 16-2 to earn their berth in the title game and then beat Rockmart 9-2, 7-6 to take the championship. Ringgold also won a 4A state title in 2005.
Heard County won its second state title after beating Lovett 14-7 in the 2A title game. The Braves went flawlessly through the bracket with victories over Lovett 11-1 in the first round and Vidalia 3-2 in the second round before the rematch with Lovett in the championship series.
In Class A-Private, Mount Paran Christian needed just one game of the championship series to win the program's first title with a 7-1 victory over Strong Rock Christian.
Class 7A
1. East Coweta
2. North Gwinnett
3. Grayson
4. Harrison
5. Mountain View
6. Etowah
7. Peachtree Ridge
8. Archer
9. South Forsyth
10. Lowndes
Class 6A
1. Lassiter
2. Pope
3. Buford
4. Creekview
5. River Ridge
6. Dacula
7. South Effingham
8. Sequoyah
9. Alexander
10. Kennesaw Mountain
Class 5A
1. Jones County
2. Starr's Mill
3. Whitewater
4. Apalachee
5. Walnut Grove
6. Ola
7. Loganville
8. Woodland-Cartersville
9. Locust Grove
10. Calhoun
Class 4A
1. Heritage-Catoosa
2. Central-Carroll
3. West Laurens
4. LaGrange
5. Madison County
6. Jefferson
7. Cedartown
8. Bainbridge
9. Marist
10. Flowery Branch
Class 3A
1. Ringgold
2. Rockmart
3. Pike County
4. Oconee County
5. Franklin County
6. Crisp County
7. Oconee County
8. Harlem
9. Sonoraville
10. Pierce County
Class 2A
1. Heard County
2. Lovett
3. Vidalia
4. Bremen
5. Jeff Davis
6. Banks County
7. Cook
8. Berrien
9. Bleckley County
10. Chattooga
Class A Private
1. Mount Paran Christian
2. Strong Rock Christian
3. Mount de Sales
4. Prince Avenue Christian
5. Wesleyan
6. George Walton Academy
7. Stratford Academy
8. Brookstone
9. Tattnall Square
10. Hebron Christian
Class A Public
1. Gordon Lee
2. Commerce
3. Bryan County
4. Emanuel County Institute
5. ACE Charter
6. Lanier County
7. Schley County
8. Georgia Military
9. Screven County
10. Telfair County