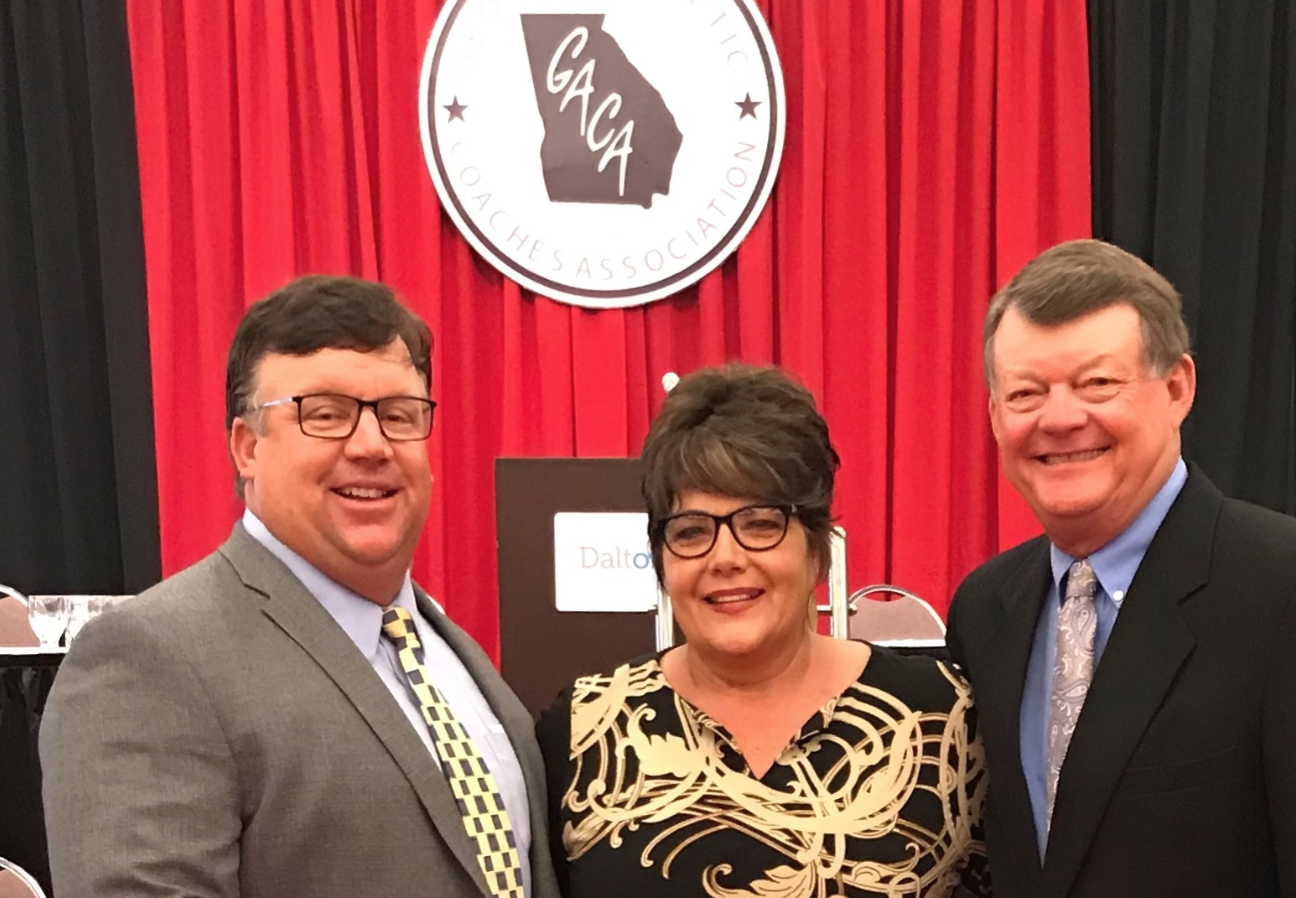 Established in 1938, the Georgia Athletic Coaches Association (GACA) has made the advancement of Georgia High School athletics its statewide mission for the last eighty years.
It is the oldest coaches association in the nation—and also the largest—with last year's membership eclipsing 5,000.
Bobby McAllister became Executive Director in August of 2016. And before becoming just the sixth Executive Director in the GACA's history, McAllister was a 45-year member—joining the thousands of Georgia coaches every year that take advantage of the membership benefits provided by the GACA.
Joining takes a $60 annual fee, and members receive a $1 million general liability insurance plan for the whole year—making it the least expensive rate of all professional educator organizations. The liability insurance follows the coach everywhere—whether it's in the classroom, on the practice fields and even during summer camps.
The annual fees also help the GACA continue to grow other membership incentives. For example, members that win region or state titles in any sport receive plaques courtesy of the GACA to commemorate their achievements. Additionally, the players of coaches that are members are eligible to be invited to play in the Association's four all-star games each year: football, volleyball, basketball and soccer.
The GACA created the Georgia Athletic Coaches Association's Hall of Fame in 2000 to preserve the history and accomplishments of high school coaches, and its permanent home at the Dalton Trade and Convention Center secures its future growth.
"I believe that we have some of the best coaches in America right here," said McAllister. "And it's not just with one sport, it's with all of them."
The non-profit organization is hopeful that membership will continue to trend upwards, and early into the 2018-19 school year McAllister says they are already past the halfway mark from a year ago. The GACA extends membership to coaches of all sports and is looking to open the door for more middle school coaches and private school coaches in the near future.
Also, the GACA created a new branch this past Spring; The Georgia High School Football Coaches Association (GHFCA). Its founding was made to "provide football coaches a forum for discussion and the study of all matters pertaining to football and coaching; to make the game as safe and entertaining as possible through the rules of play; to exchange freely information by providing the opportunity for professional development; to protect and promote football in the state of Georgia."
For more information visit gacacoaches.com