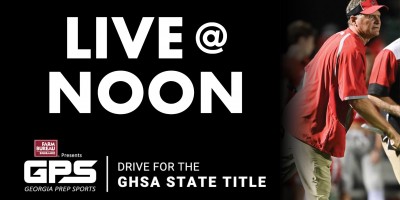 The 173rd episode of the Georgia Farm Bureau "Georgia Prep Sports: Drive for the GHSA State Title" video podcast will feature Allatoona head coach Gary Varner ahead of the Buccaneers first round matchup against visiting Douglas County. Allatoona has won four-straight games heading into kickoff.
Also, host Craig Sager II will interview Atlanta Public Schools Director of Athletics Jasper Jewell on the success his district achieved in the regular season and what to watch for in the playoffs with North Atlanta, Mays, Washington, Jackson, South Atlanta, Douglass and Carver-Atlanta all gearing up for big first-round matchups.
Host Craig Sager II will spend a separate segment breaking down key matchups with Score Atlanta's Najeh Wilkins and will also be joined by Jordan Dubrof to make predictions on the Friday and Saturday schedule.
The Drive to the GHSA State Championship podcast is produced by PlayOn Sports, which runs the National Federation High School Network, and airs Mondays, Wednesdays and Fridays starting at noon.