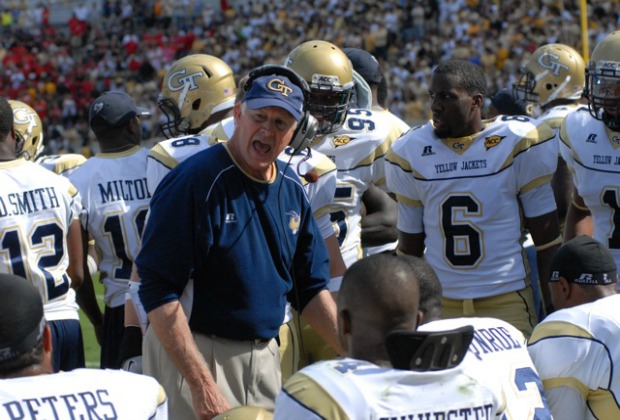 Jon Barash
After a disappointing 2-4 start marked by a string of underwhelming defensive performances, Georgia Tech has announced that Al Groh has been removed as the team's defensive coordinator, effective immediately. Coming off yet another game in which the Jackets allowed over 40 points and 601 yards to Clemson in a 47-31 loss to the Tigers, Groh's 3-4 defensive schemes weren't cutting it for the reeling team. In his third season as defensive coordinator, Groh's expectations were high to improve upon his previous two seasons as coordinator. Those expectations seemingly were not met as the Jackets allowed more than 600 total yards in two of their last three games, and with a bye week looming this Saturday, the team saw the timing for a change to be right.
"The Institute has decided to go in a different direction, which I respect," Groh said in a statement. "I appreciate all the help and input from (assistant defensive coaches) Charles Kelly, Joe Speed and Andy McCollum, and the effort of all the players.
"I aimed to give the best that I had every day," continued Groh. "It's been an honor to be a part of the legacy of Georgia Tech football. I feel positive that this is a good time in life to move on to a new situation."
Groh came to Georgia Tech after serving nine seasons as head coach at the University of Virginia, his alma mater.