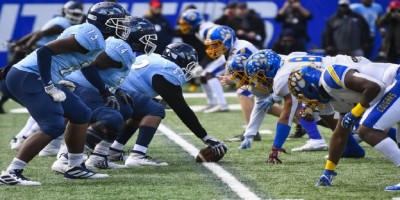 The GHSA's Executive Director Robin Hines is looking at Dec. 28-30 as the dates for the state football championships after the association voted Monday to delay the start of the football season by two weeks.
While speaking on Chris Beckham's "High School Football Report" radio show in Valdosta, Hines explained that playing the championships between Christmas and New Years was a sound logistical solution.
"I'm feeling pretty good that we're out of school, most people take that time off work and we have an opportunity to get a lot of spectators," Hines said on the show as reported by the AJC. "So I'm going to be optimistic as I always have."
If the state championship games were pushed back two weeks, they would take place on the Christmas holiday and the days before and after. Clearly, that would not work. The dates Hines is focusing on are Monday through Wednesday.
Hines will join I.J. Rosenberg, the President of Score Atlanta, on the 'Georgia Prep Sports: From a Distance' video cast at noon on Wednesday to discuss the logistics of the association's decision to delay the season.
To watch, follow the link HERE.