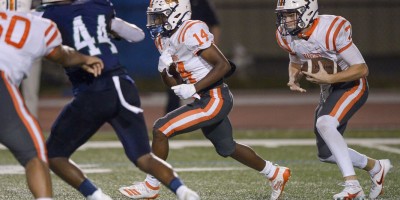 The 71st episode of the "Georgia Farm Bureau Georgia Prep Sports: From a Distance" video podcast features GHSA Executive Director Dr. Robin Hines, who will rejoin the show to discuss the current state of Georgia athletics amid the Covid-19 pandemic.
Host I.J. Rosenberg, the president of Score Atlanta, will also have 247Sports' Rusty Mansell, one of the top high school recruiters in the state, to discuss the upcoming Georgia Elite Classic. Also joining the show will be North Cobb head football coach Shane Queen, and Berkmar head football coach Willie Gary.
The podcast is produced by PlayOn Sports, which runs the National Federation High School network, and airs Mondays and Thursdays starting at noon, as well as the Friday Night High School Football Scoreboard Show which airs at 10:30 p.m.
Follow the LINK to watch!