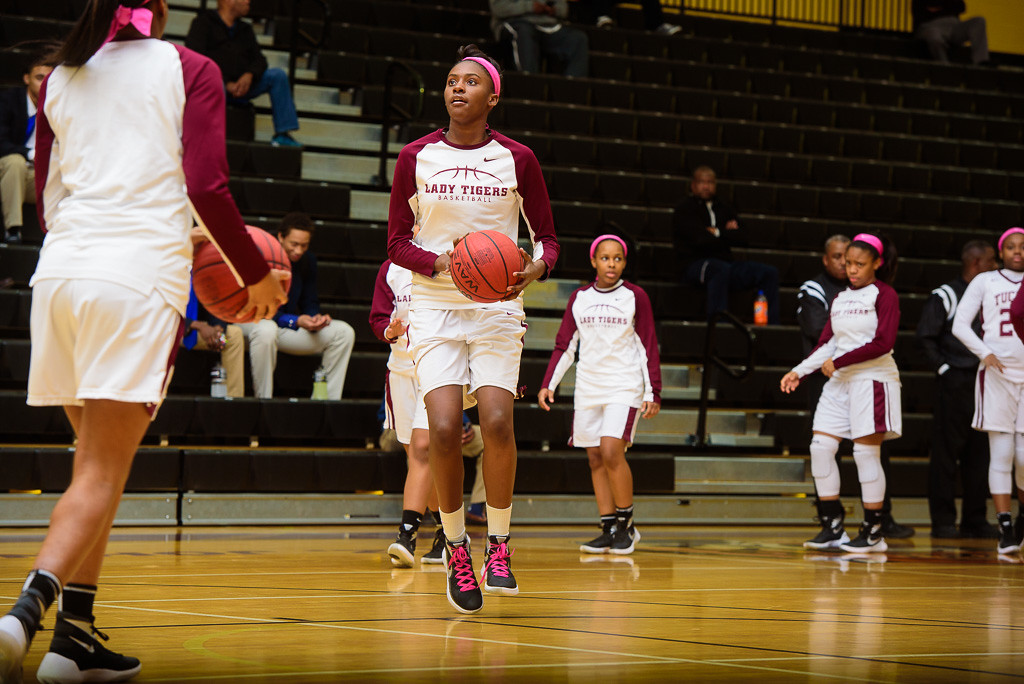 Collins Hill improved to 4-0 and leads a shifting Class AAAAAAA top 10. Brookwood dropped straight losses and fell out of the poll from No. 4 and Norcross—now just 1-4—has plummeted to No. 10. Lanier's 5-0 start bumped the Longhorns to No. 3 in Class AAAAAAA, and Statesboro's 4-0 start resulted in a Week 2 debut at No. 7 in Class AAAAA.
In Class AAA, Beach made a statement in Savannah on Tuesday night with its 55-53 victory over crosstown rival Johnson-Savannah. The reward for its victory? The No. 1 ranking in Class AAA. Johnson, which was previously ranked at the top, slid to second. Peach County, Dawson County and Jefferson round out the top-5.
Swainsboro is the team to beat in Class AA again this week. Dodge County, Laney and Rabun County occupy the same places as last week's poll with Douglass entering the top-5 at fifth after being ranked No. 10 last week.
In Class A-Public, Telfair County is the top-team for the second-consecutive week as the top-5 did not shift. In Class A-Private, Wesleyan is holding down the classification with Paideia chasing at second. Third-ranked St. Francis is up from fourth last week with Holy Innocents' and ELCA rounding out the top-5.
Class AAAAAAAA
1. Collins Hill
2. Westlake
3. Cherokee
4. Hillgrove
5. McEachern
6. Pebblebrook
7. Grayson
8. North Forsyth
9. North Cobb
10. Norcross
Class AAAAAA
1. Lovejoy
2. Forest Park
3. Lanier
4. Northview
5. Stephenson
6. Douglas County
7. Pope
8. Dacula
9. Glynn Academy
10. Valdosta
Class AAAAA
1. Buford
2. Villa Rica
3. Southwest DeKalb
4. Harris County
5. Eagle's Landing
6. Rome
7. Statesboro
8. Woodland-Stockbridge
9. Arabia Mountain
10. Carrollton
Class AAAA
1. Spalding
2. Carver-Columbus
3. Madison County
4. Henry County
5. Flowery Branch
6. West Laurens
7. Westover
8. Marist
9. Burke County
10. Luella
Class AAA
1. Beach
2. Johnson-Savannah
3. Peach County
4. Dawson County
5. Jefferson
6. Hart County
7. Greater Atlanta Christian
8. Morgan County
9. Sonoraville
10. Tattnall County
Class AA
1. Swainsboro
2. Dodge County
3. Laney
4. Rabun County
5. Douglass
6. Josey
7. Early County
8. Banks County
9. Fitzgerald
10. Bryan County
Class A-Public
1. Telfair County
2. Marion County
3. Wheeler County
4. Georgia Military
5. Calhoun County
6. Turner County
7. Pelham
8. Greenville
9. Quitman County
10. Central-Talbotton
Class A-Private
1. Wesleyan
2. Paideia
3. St. Francis
4. Holy Innocents'
5. Eagle's Landing Christian
6. Stratford Academy
7. Lakeview Academy
8. Athens Academy
9. Calvary Day
10. Darlington