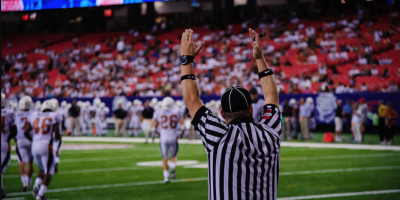 The 64th episode of the "Georgia Prep Sports: From a Distance" video podcast features Grady High School Athletic Director Patrick Johnson, who also coaches the varsity boys basketball team and graduated from Grady in 2001.
Host I.J. Rosenberg, the president of Score Atlanta, will also have Crisp County head football coach Brad Harber, who is currently 3-0 during his fourth season as head coach of the Cougars. Also joining the show will be Douglas County head football coach Johnny White, who is 3-0 with the Tigers heading into Friday's matchup against East Paulding.
The podcast is produced by PlayOn Sports, which runs the National Federation High School network, and airs Mondays and Thursdays starting at noon.
Follow the LINK to watch!