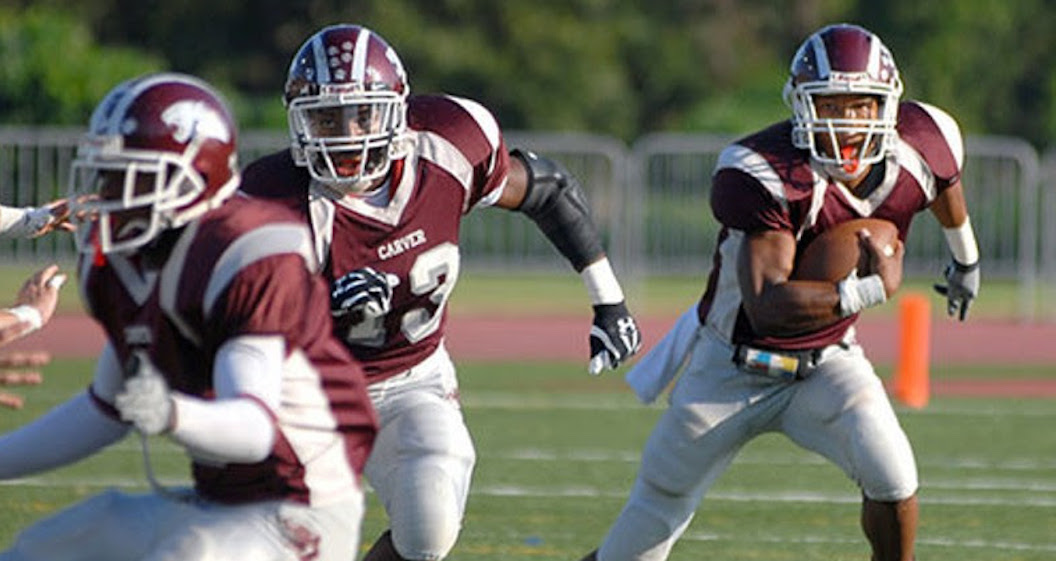 On Saturday, September 21, six Atlanta high schools will take part in the inaugural Great Atlanta Bash, a GHSA football tripleheader between five Atlanta public high schools and one school from Douglas County. Carver, Maynard Jackson, Mays, South Atlanta, Washington and New Manchester are the participating programs and will each be paired against a region opponent. Georgia State Stadium, the new home of the GHSA State Championships for football, will host the games which are scheduled for 10 a.m. (South Atlanta vs. Washington), 12:40 p.m. (Maynard Jackson vs. Carver-Atlanta), and 3:20 p.m. (Mays vs. New Manchester).
Adding to the excitement is the partnership that the Great Atlanta Bash has made with CBS46 to televise each of the games.
"I think the neat thing about doing these games on September 21 is our partnership that we have with CBS46 and Peachtree TV," said Score Atlanta President I.J. Rosenberg. "That evening in prime time on CBS, Notre Dame will be up in Athens. So what we're going to do, there will be a CBS reporter up in Athens covering that game and CBS is doing their own pregame show from Athens, so we will be able to do live cut-ins from Athens that day during the broadcast of our tripleheader. So people are going to be able to watch all three of our games, while they are looking forward to that game kicking off afterwards."
Tickets for the Bash can be purchased HERE for $15 and will be $18 at the gate on game day.