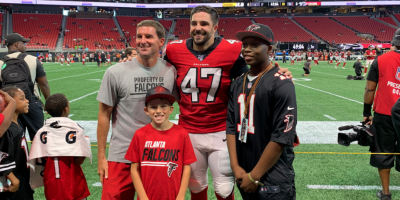 The 54th episode of the "Georgia Prep Sports: From a Distance" video podcast features Greater Atlanta Christian head football coach Tim Hardy, who next week will play in the final game of the upcoming Corky Kell Classic against Denmark.
Host I.J. Rosenberg, the president of Score Atlanta, will also have Rusty Mansell of 247Sports, who spent the weekend watching high school football in Alabama, and will discuss how the games were conducted amid the COVID-19 pandemic. Also joining the show will be Carrollton football coach Sean Calhoun, who is preparing for his fifth season with the Trojans.
The podcast is produced by PlayOn Sports, which runs the National Federation High School network, and airs Mondays, Wednesdays and Fridays, starting at noon.
Follow the LINK to watch!