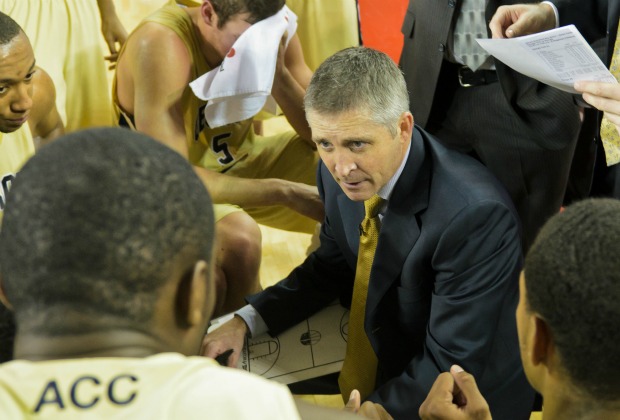 Georgia Tech Sports Information
McCamish Pavilion will host its first game as the fresh home for Georgia Tech basketball Nov. 9 when Tulane arrives. Tulane and Tech will spark an old clash that dates back to the early 20th century. The men from Atlanta hold a 35-33 over their New Orleans-based counterparts.
"I believe our home non-conference and conference schedule will bring a lot of exciting basketball to our new home," Tech head coach Brian Gregory told ramblinwreck.com. "The challenging opponents will also act as another step in the process of rebuilding our program. To open McCamish Pavilion with a traditional competitive rival with the history of Tulane acts as a bridge between our history and our future. It will be a great early season test for our team. "
McCamish will be the site for 17 Tech home games this year. Georgia will make its first trip to Tech's new palace on Dec. 4. Tech's first ACC opponent of the season will be the Miami Hurricanes, who will enter the new Sting Ring Jan. 5.
TENNIS RACKET 
Former Yellow Jackets tennis player Kevin King had a solid showing during qualifying for the BB&T Atlanta Open, July 14 at Atlantic Station. King brought smiles to many as he bested a longtime foe from Athens. Will Spencer held a 3-0 record against King during their time on campus, but qualifying was a different story as King dispatched Spencer in two sets.
"Today I was able to win the closer games," King told ramblinwreck.com "It did feel a little different out there. I mean, you're not playing for a college team. You're out there on your own court and everyone just watching your match."
King's perseverance was key in his match against Spencer. The first set saw King snap a string and change up racquets. He was not fazed as he went on to play his game and win the match.
Sunday saw King's singles run come to an end as he was eliminated during the second round of qualifying in a three-set thriller to Rik De Voest of South Africa 6-7, 7-6, 6-4.
King was scheduled to compete in doubles competition at the BB&T Atlanta Open.
DRAFT UPDATE
Junior outfielder Brandon Thomas (fourth round, Pittsburgh), freshman shortstop Matt Gonzales (11th round, Oakland), junior pitcher Buck Farmer (15th round, Milwaukee) and sophomore outfielder Kyle Wren (30th round, Cincinnati) all passed on the MLB to continue collegiate play.
Conversely, two Yellow Jackets did sign with MLB organizations. Senior first baseman Jake Davies will play for the Red Sox rookie club while junior Luke Bard is rehabbing and fighting to make his way to the top of the Minnesota Twins organization.