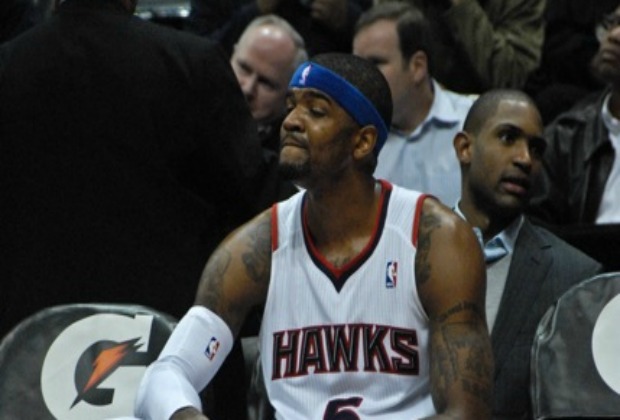 Jon Barash
The Atlanta Hawks have been extremely active this offseason, beginning with the hiring of Danny Ferry as the new GM. Ferry jumped right in with an overhaul a team that he felt had plateaued. The Hawks began by trading Joe Johnson, and his albatross of a contract, to the Brooklyn Nets in exchange for a lottery-protected first-round pick, one second-round pick, Anthony Morrow, Jordan Williams, Johan Petro, DeShawn Stevenson and Jordan Farmar, who was waived recently. Ferry also traded Marvin Williams to the Utah Jazz in exchange for Devin Harris. Those two moves have cleared up close to $30 million in cap space for next year because each contract received expires after this season.
The Hawks have not just been sellers this year, going out and picking up former South Gwinnett star Louis Williams in free agency and getting Kyle Korver from the Chicago Bulls for cash considerations and a trade exception. Korver and the No. 23 overall draft pick John Jenkins should drastically improve the Hawks three-point shooting, while Williams can step into a scoring role off the bench like that of Jamal Crawford in the past.
Ferry felt changes were necessary to making the next step and get over the proverbial hump.
"We felt with the team that we had, we were probably going to maintain the status quo and not be able to reach a championship level," said Ferry.
WHAT HAPPENS IN VEGAS 
The Atlanta Hawks Summer League squad has gone 1-2 in its three games thus far in Las Vegas. Record aside, there have been some impressive standouts thus far. Jenkins has proven himself to be a top rate scorer and has easily made the transition to the longer NBA three-point line. Guards Brad Wanamaker and Keith Benson have impressed on the offensive end, showing the ability to score both inside and on the perimeter. Mike Scott, the 43rd overall pick, has also been very good. Scott's mid-range shooting was well known, but what has been a bit surprising is the strength he's played with and tenacity with which he attacks the glass.
Jenkins is a lock for the roster, but Scott's play and the lack of forwards on the roster makes it likely that he too will be in Atlanta on opening night. Wanamaker and Benson's play ought to be enough to earn them a spot in training camp come September.