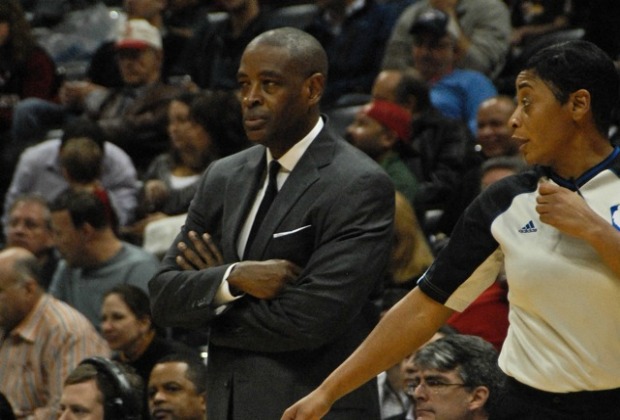 Jon Barash
The Hawks brought in Marquette F Jae Crowder (6-foot-6, 235-pounds), from Villa Rica, Ga., for a workout Sunday. Crowder was the Big East Player of the Year last season and developed his game into a complete package from the small forward spot.
Crowder was supposed to be joined in his workout by St. John's F Moe Harkless (6-foot-8, 208-pounds), but Harkless cancelled the workout a little over a week ago. Instead, Harkless reworked his workout schedule and was in Oakland to workout with the Golden State Warriors on Sunday. Speculation is abound about the possibility that Harkless received a promise, like Royce White, of being drafted in a spot prior to the Hawks choice at 23. Harkless has been working out exclusively with lottery teams over the past week, so there is a good chance that he has gotten some kind of information that he will go in the first 14 to 20 picks.
Replacing Harkless was Houston F Jonathan Simmons (6-foot-6, 195). Simmons is a very raw athlete on the wing and has a lot of natural offensive talents getting to the hoop and shooting. The issue for Simmons is on the defensive end of the floor. He has to get better at anticipating movements and also get stronger to body up larger players. Simmons could be a late second round guy, or someone to look for as an undrafted free agent that could stick on a team in Summer League.
Crowder, like Jeffery Taylor, is the son of a former professional basketball player and that connection to the pro game is evident in his commitment on the defensive end. Crowder, when asked where he fits in the NBA, pointed first to his defensive abilities before talking about his offensive game, a rarity with most prospects.
"I think I can play the small forward position," said Crowder. "I can guard them. I'm strong enough to guard them and quick enough to guard them. I'll be able to knock down the open shot and with some work I can get better off the dribble and create my own shot."
That defensive focus caught the attention of Larry Drew.
"In most cases going into the draft the first thing a lot of people look at is a player's ability to score and when you have guys that are defensive minded they fit a mold for a coach who has defense as a priority," said Drew.
While the Hawks like Crowder, he seems like a better option in the second round if available rather than in the first round because his potential is pretty much tapped out. He improved his outside shot throughout his college career, but his offensive production will be limited at the pro level. Defensively, Crowder has the size and skill to guard NBA small forwards and he would be a good guy to bring off the bench for 12 minutes a night. If Crowder slips to the 46th spot, it would not be surprising to see the Hawks scoop him up to be their ace wing defender off the bench and hope he develops into a Sefolosha-type player.