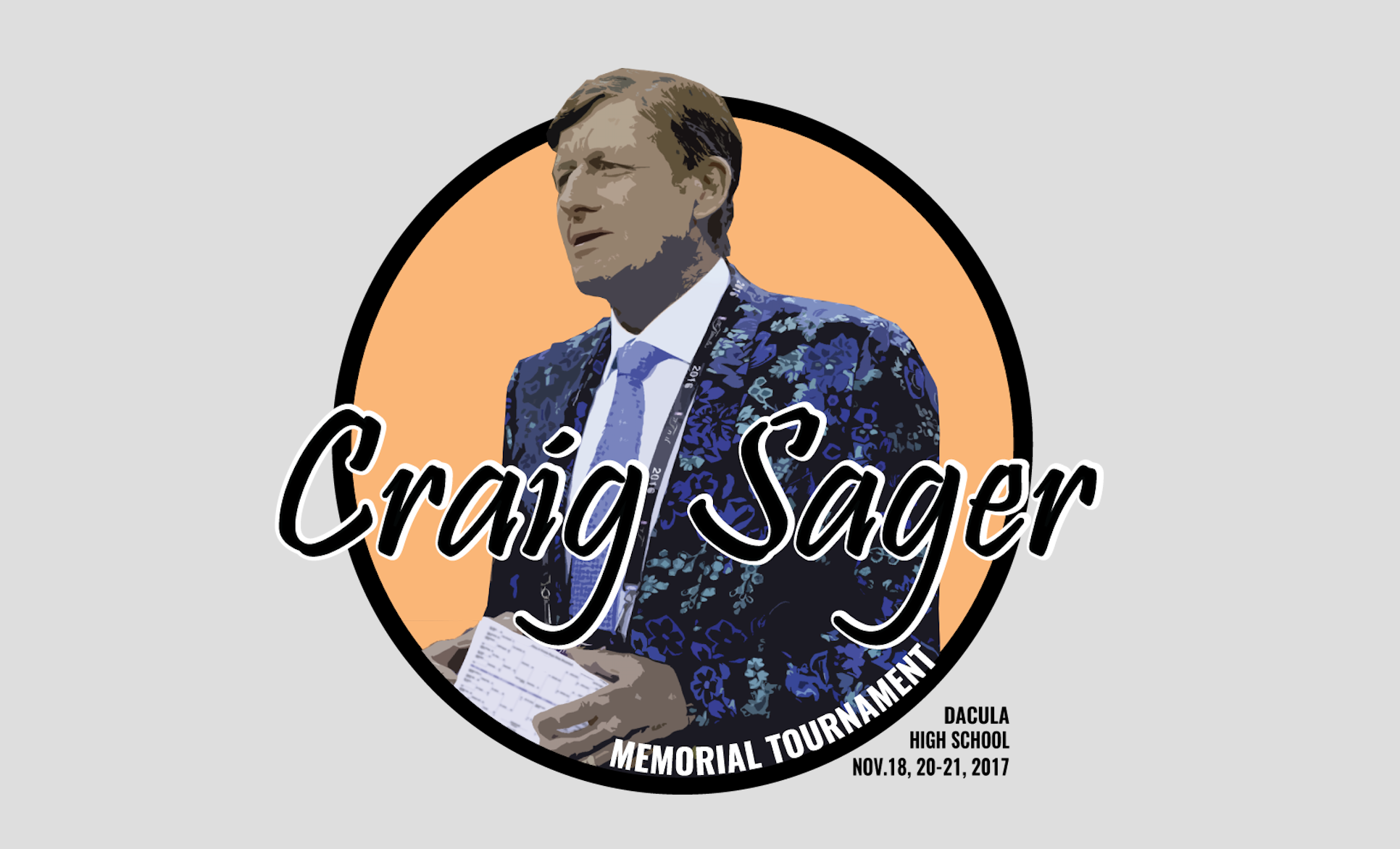 From the desks of Kacy and Craig Sager II:
We are thrilled and honored to team up with Dacula High School for the  inaugural Craig Sager Memorial Tournament. Working alongside Dacula coach Dr. Russ Triaga, we are eager to turn what is already the largest high school basketball tournament in the country into a memorable experience for everyone involved this year, and all the years ahead. Please take the time to read the following mission statement and contact us at info@scoreatl.com if you have any questions or want to get involved.
Hello, and welcome to the first page in a new chapter for Atlanta sports. We're all so fortunate to be a part of this historic moment; while we're no stranger to providing the stage for some of sports biggest events, something special is happening in this city right now.
In the next 30 months, three of the world's biggest sporting events are going to be unfolding in the heart of Atlanta. Starting with the college football national championship this January, then the Super Bowl in 2019 and the Final Four in 2020, these three events have never before been hosted by the same city in consecutive years.
Sports are the perfect way to celebrate a city on the rise. So many amazing people and businesses are investing time and money into our teams, solidifying the link between sports and commerce in Atlanta. As thrilling as those individual events will be, let's not lose sight of the equally unparalleled opportunities to get involved NOW in shaping the future of Atlanta sports and the impact they could have on not just a local, but a national platform.
This is where high school sports come in. Georgia is gaining long overdue recognition for the incredible talent produced through its high school athletics over the decades and for its unrivaled levels of coaching talent and community support.
Metro Atlanta is home to some of the top teams in the nation for every high school sport. The region started this year strong with its performance in the fall; East Coweta softball and Walton volleyball are each ranked top 3 in the country (according to MaxPreps) and Gwinnett County alone put 23 former players on NFL rosters this season. Now it's almost time for winter sports to take center stage, and these programs are ready for their opportunity to shine.
In the high school basketball landscape, Gwinnett County is a stockpile of talented boys and girls programs whose intense competition during the regular season gives them a gritty confidence.  Year after year, a cohesive culture and unwavering community support meld these teams into a wrecking ball come state tournament time, and individual successes ultimately reflect upon the county as a whole.
In keeping with this spirit of elevating Gwinnett County sports on the national stage, Dacula has decided to do something real & bold this year with the Craig Sager Memorial Tournament.
We would be hard-pressed to find someone who exuded and inspired more passion for sports than Craig Sager. Holding this tournament in his honor is this perfect way to remind ourselves that basketball is meant to be enjoyed, appreciated, and above all, celebrated.
This will be the single largest high school basketball tournament in the nation this year. Thirty-two teams, both boys and girls, from all across this country will meet right here in Gwinnett to compete in an exhilarating three days of competition. The four brackets were aptly named after the loud and colorful prints Sager was so fond of (Plaid, Paisley, Chevron, and Floral) as a reminder for everyone involved to follow suit.
The dedicated people at Dacula have laid the groundwork; the rest is on us. It's time for local businesses to recognize their influence in the community. It's time for members of the media to realize how important their coverage of these programs truly is; some of Sager's best work came in his early days as a one-man band, squeezing as many high school sporting events as he could into his busy schedule.
It's time for ALL of us to take a page from his book and do what he always did best: shine a spotlight. He truly believed he had the best job in the world, and it's in moments like these that each of us has the chance to be so lucky.
Let's welcome these programs from all over the country and give them our support and a memory they'll cherish forever. Let's dedicate ourselves to ensuring the Craig Sager Memorial Tournament sets the tone and the bar for every holiday tournament that follows. Most importantly, let's have fun and embrace this opportunity to show people everywhere why what we do here is so special.
Boys Teams
PAISLEY BRACKET
Johns Creek; South Gwinnett; Osborne; Owego Free Academy (NY); Northview; Walnut Grove; Harrison
PLAID BRACKET
Dacula; Lakeside-DeKalb; Buford; Discovery; Carver-Montgomery (AL); Johnson-Savannah; Harris County; Hialeah (FL); Therrell
Girls Teams
CHEVRON BRACKET
Archer; Buford; Dacula; Douglass; Duluth; Grayson; Holy Innocents'; Valdosta
FLORAL BRACKET
Columbia; Hebron Christian; Lakeside-DeKalb; North Gwinnett; Shiloh; Therrell; Walnut Grove; West Forsyth