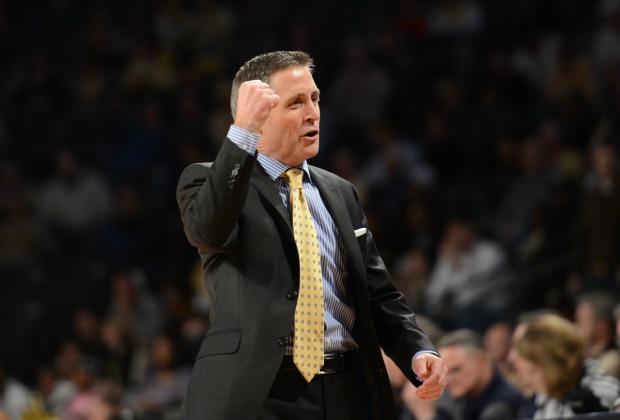 Jon Barash
Last week's 57-56 road victory over Wake Forest gave Georgia Tech its second straight ACC road victory and improved the conference record to 4-8 after starting 0-5 in ACC play. The Jackets continue to get a boost from their freshmen, particularly Marcus Georges-Hunt, who scored 16 points in the win over Wake Forest and has averaged 13 points per game in a recent three-game stretch. The Jackets fell at home this past Tuesday to UNC 70-58 after trailing by as many as 22 in the second half.
Even with upperclassmen Daniel Miller and Mfon Udofia remaining key factors in the team's rotation, the freshmen have been the overall story all season for the Yellow Jackets, as the team's top two scorers, Georges-Hunt and Robert Carter Jr., who also leads the team in rebounding, are both first-year players. Those two, along with Chris Bolden, have become mainstays in Tech's starting lineup, and despite a somewhat disappointing season, give the program reason to believe it can become a force in the ACC for the next few seasons. With just a handful of games remaining, including tough contests against Maryland, N.C. State, and Miami, there is still time for the Jackets to improve their place in the standings and secure a much more favorable draw in the ACC Tournament.
HOT START
A three-game home sweep over Akron is how the Georgia Tech baseball team began its 2013 season. On opening day, a 3-0 win over the Zips, senior Buck Farmer struck out a career-high 14 batters in eight shutout innings. Farmer's performance on the mound made up for a lackluster offensive performance, which was led by Sam Dove's two-RBI day. The offense came to life in the second game of the series as the Jackets rode a 4-for-4 day from Daniel Palka, which included a home run, to crush Akron 10-3. The final game of the series saw a 5-3 victory for Tech, including a 3-for-5 showing from Kyle Wren.
Currently ranked No 20 in the nation, the Jackets are looking to improve on last season's tough finish, when they were ousted in the Gainesville Regional by then top-ranked Florida.