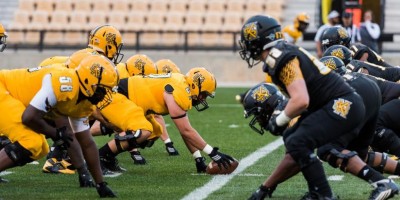 The 14th episode of the "Georgia Prep Sports: From a Distance" video podcast features Kennesaw State football coach Brian Bohannon, who played college football at Georgia, was an assistant at Georgia Tech before taking over as the first ever coach of the Owls where he's won two Big South Conference Championships (2017, 2018).
Host I.J. Rosenberg, the president of Score Atlanta, will also have Westminster boys soccer coach Scott Snyder, who has led the Wildcats to three consecutive state titles (2017-19), as well as Lanier head football coach Korey Mobbs, who boast a 54-17 record with the Longhorns along with two region titles (2014, 2015).
The podcast is produced by PlayOn Sports, which runs the National Federation High School network, and airs Mondays, Wednesdays and Fridays, starting at noon.
Follow the link to watch.