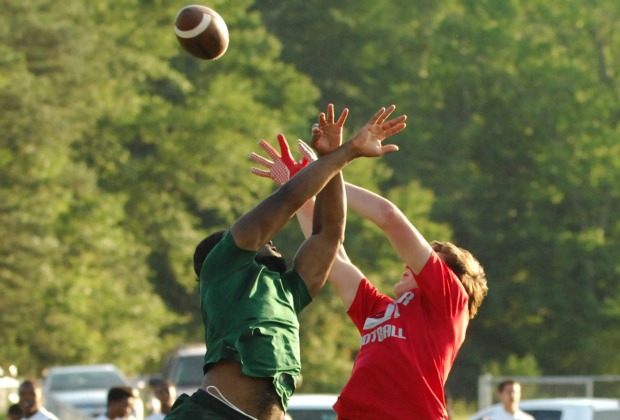 Sonny Kenendy
Newnan safety Tray Matthews told UGASports.com that he is likely down to Georgia and Auburn, although he has been committed to UGA since August.
"It's really between Georgia and Auburn now," Matthews told Anthony Dasher from the website. "I thought at one time it was going to be between Georgia, Auburn and Alabama, but really, it's Georgia and Auburn now."
One of the top safety prospects in the country, Matthews' every move is being watched through social media outlets, such as Twitter and Facebook by fans of both schools.
Meanwhile Matthews' friend Reuben Foster has been a long-time Alabama commitment, but Matthews indicated that may not be the case come February and National Signing Day.
"The way it seems, Reuben, and all these other players, all they talk about is how it's between Georgia and Auburn for them," Matthews said in the same interview. "I'm not going to say me, because I'm committed to Georgia."
Kell DB Brendan Langley has Alabama, South Carolina and Tennessee in his top three, but told the AJC over the weekend that UGA has gotten a recent "boost". The Dawgs recently offered Kell DB and Langley's friend Quincy Mauger.
Langley has said he will make his decision on Aug. 25.