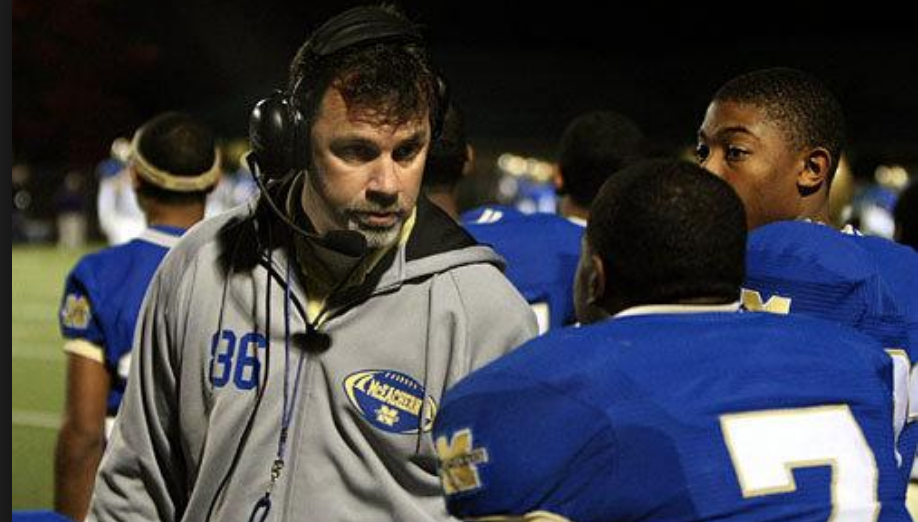 Few milestones are more impressive for a high school football coach than winning 100 career games. Coach Kyle Hockman of the McEachern Indians will get this opportunity tonight, on the road against their rival, the Hillgrove Hawks.
The Indians come into this matchup having won four straight games after opening the season with a loss at the Corky Kell Classic. On the other side of the field, the Hawks have opened the season 5-0 and have beat all of their opponents by a very wide margin.
Coach Hockman knows that beating Hillgrove is not going to come easy for his team, but he thinks they are up to the task.
"This game is going to be very challenging. They have a great defense and we are going to have to play a clean game and not turn the ball over. The key will be to play smart football and do the simple things well," said Hockman.
Offensively, McEachern will have their hands full as Hillgrove is led on defense by 4-star Safety and Tennessee commit Jaylen McCollough and 5-star defensive end Myles Murphy. The Indians will be looking for Wide Receiver Javon Baker and Running Back Jordon Simmons to find holes in the Hawks defense and have big contributions.
On the defensive side of the ball things will not be any easier for McEachern. Hillgrove has put up over 35 points each of the past three weeks and has one of the most explosive offenses in the state. The Indians defensive coordinator, Brian Minish, thinks that his guys are up to the task. "We need to be extremely disciplined, for us the key to success will be stopping the run first, which will be tough because Hillgrove is so balanced on offense," said Minish.
Coach Minish has been working with Coach Hockman at McEachern for 9 seasons and knows how important this game is for him and the team. "Our kids are pumped up and really want to celebrate this accomplishment against Hillgrove."
Further, Minish praised Hockman for how great it is to work for a guy like him. "He let's all the assistants do their job as they please and is always asking us questions. He is also very cognizant of family life and that life is not always about football."
This matchup should be extremely exciting and should have huge implications for the Region 3 standings.