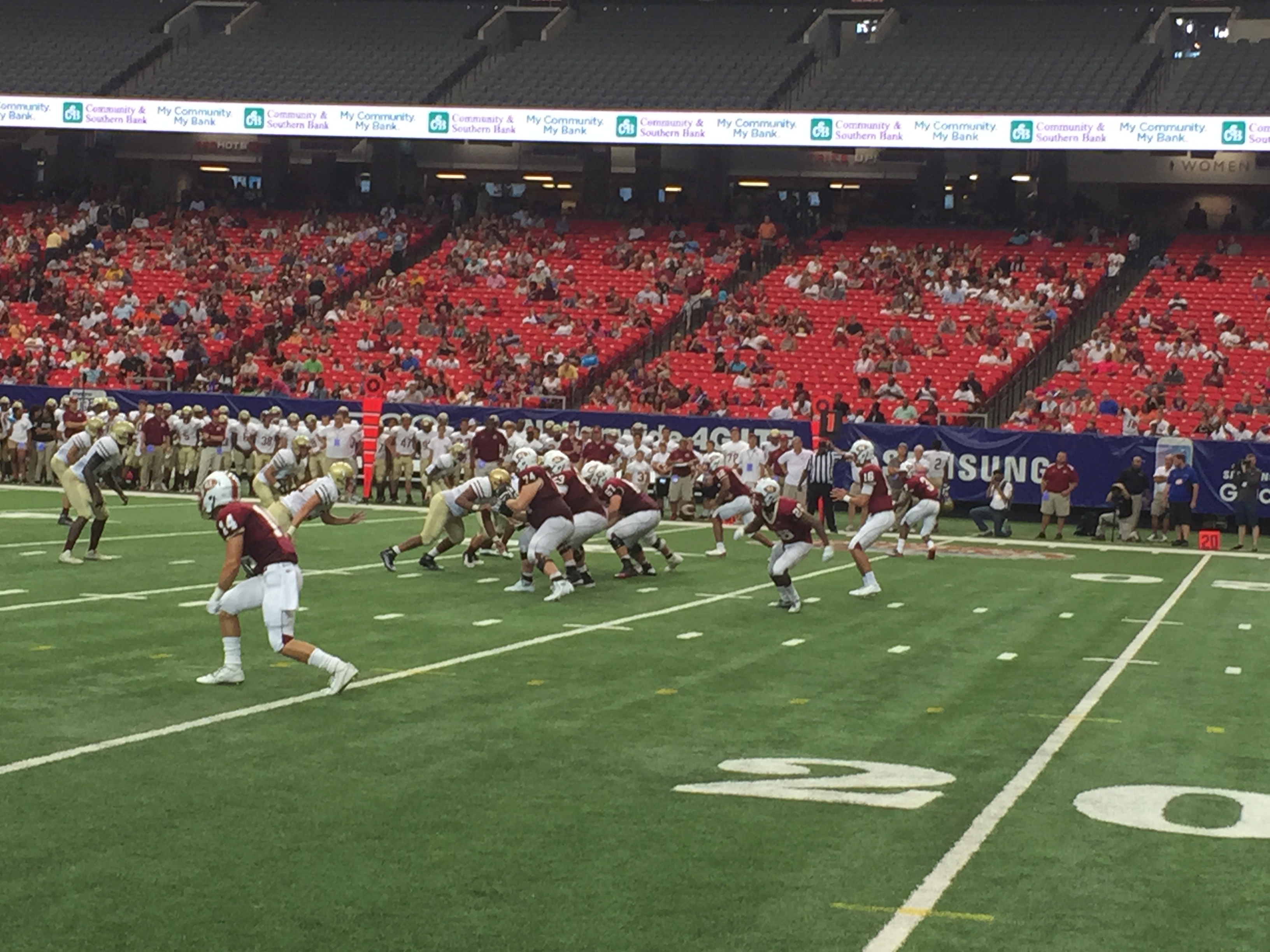 Photo By Kyle Sandy
A late touchdown swung momentum and proved to be the difference as Mill Creek stormed past Brookwood 42-7 in Game 2 of Saturday's Corky Kell Classic. After Daniel Lecounte scored on runs of 17 and one yards, Tanner Winskie of Brookwood found Dorian Miles over the middle for a 59-yard score to bring the game to 14-7 with 7:24 left in the first half.
After four straight drives for both teams didn't amount to any points, Mill Creek took over with 51 seconds remaining in the first half. On 3rd-and-7 with 26 ticks left, Cameron Turley hit Miles Riley on a streak pattern for a 70-yard score that would ultimately change the entire complexion of the game. The Hawks held a 21-7 advantage at halftime and would go on to pour on 21 more points in the third quarter to put the game on ice.
A blocked punt was returned 40 yards by Joe Thomas which proved to open the flood gates in the second half.  Riley Snyder caught a 35-yard touchdown from Turley and later Aaron Anderson picked off a pass and went 66 yards to complete the scoring.
Turley completed 13-of-19 passes for 214 yards and two scores while Lecounte finished with 63 yards and two rushing touchdowns on the day. Miles Riley totaled 79 yards on three catches. For Brookwood, Winskie saw the majority of action under center and hit on 12-of-19 passes for 135 yards and one score. Northwestern-commit Jesse Brown rebounded after a slow start and finished with 55 yards rushing.