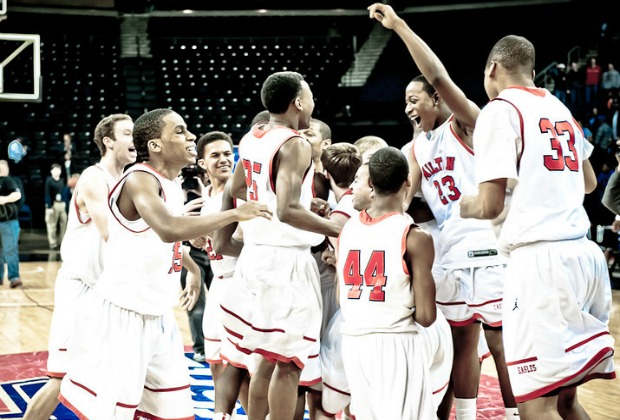 Ty Freeman
The Milton boys basketball program is turning the page and preparing to start a new era under Van Keys. Keys confirmed to Score this morning that he was named the new boys basketball coach Thursday. The Milton bench should not offer many surprises, though, as he was head coach for nine years back in the late 1990s and early 2000s.
"I am excited to help the program and the school," said Keys. "I'm looking forward to getting to know and work with the players."
Keys likely has seen some of those players around the halls of Milton. After graduating from Milton, Keys has spent 28 years coaching, including 23 at Milton. He has been the head girls tennis coach for the last seven years, taking the team to the postseason five of those seasons. He has also coached football, baseball and track and served as the Athletic Director.
"My focus is preparing and taking care of the kids," said Keys.
Dr. Steven Craft, the Fulton County Schools AD also confirmed the hire to Score, noting that Keys has been hired as the coach for the 2012-13 season.
Milton won the Class AAAAA state title last season, its second in three years, but the GHSA ruled earlier this month that the Eagles cannot participate in the 2012-13 postseason and would be placed on "Severe Warning Status" for the 2013-14 season. Former coach David Boyd left the program back on Sept. 10 amid an investigation of "undue influence" conducted by the school and the county. The GHSA later ruled that no evidence was discovered that Boyd initiated contact with prospective transfer students and/or their parents or guardians.
Milton's first game is scheduled for Nov. 16 against Christ School (Arden, N.C.).