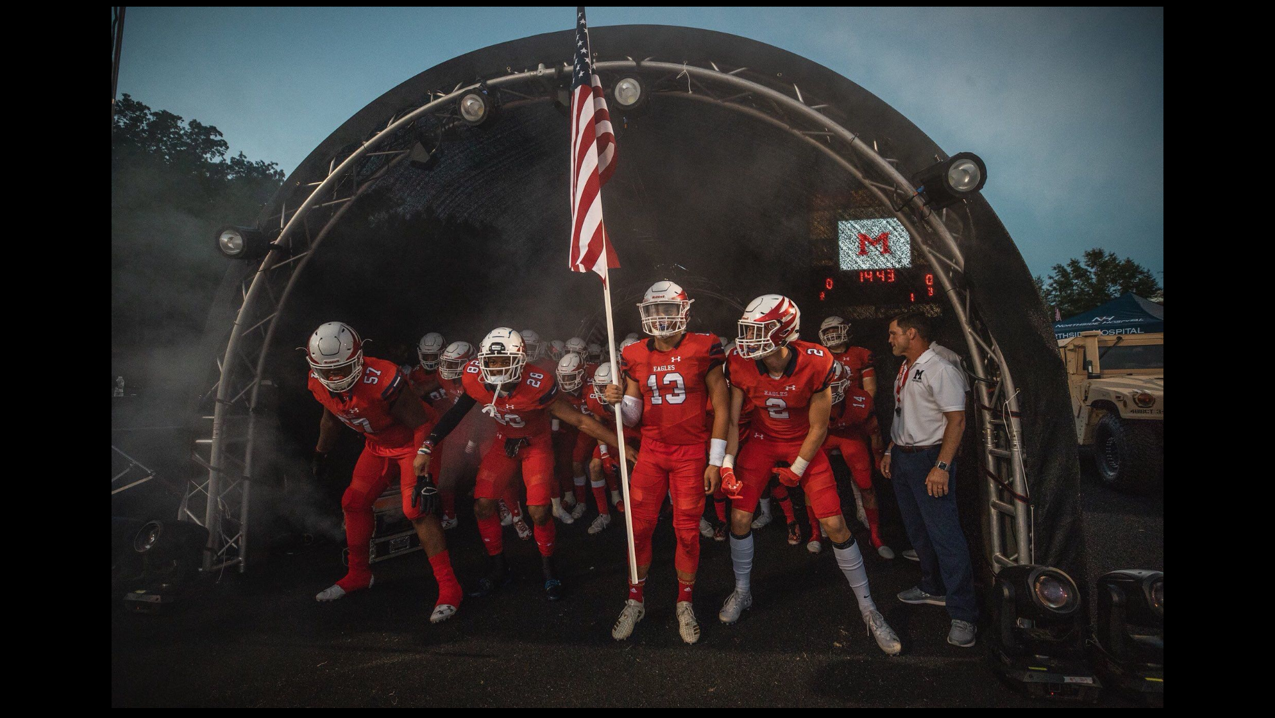 The Milton Eagles will play in the school's first ever state semifinals match up when they take on the Lowndes Vikings Friday.  Milton has had quite the impressive season under second year head coach Adam Clack, with an 11-2 overall record heading into Friday's showdown. One theme that has been key for the Eagles success this season according to Coach Clack is resilience, and he thinks his team will have to be very resilient in order to beat Lowndes.
"Our team is playing with great belief in one another and the coaches right now. We are going to keep fighting until they tell us we can't play anymore," said Clack.
In order to win on Friday, The Eagles will have to minimize turnovers and stop Lowndes high powered rushing attack, according to Clack. He also said that his team has not played many defenses with the type of speed Lowndes possesses, so they are going to have to be extremely efficient on offense if they want to win.
The preparation has not changed for the Eagles all season long and throughout the playoffs. Their mantra all season has been to "Mbrace the Process". What this means is that Milton finds comfort in routine and it is not by chance that they are in this position, it is because of the routine and work that they have put in all season, according to Clack.
Throughout this run, Clack said he has been most impressed with the mindset of his guys. "They play with so much belief and they do not flinch. I have never felt the stage was too big for our guys. They really believe they are a second half team and as long as there is time on the clock they believe they are still in it."
When it comes to being the most successful team in school history, Clack said that he did not want to focus on that yet and wants to stay in the moment, but he knows how much it means, being at a school that has had such tremendous success in other sports and not always in football.
Star quarterback and Georgia Tech commit Jordan Yates agreed with his coaches comments that it means a lot but that they also need to stay in the moment. "We grew up watching all the other Milton teams, so it definitely means a lot. When we were in middle school we watched The 2014 team that made it to the quarterfinals and that really inspired us. We were always chasing them and it's cool to surpass them," said Yates.
Some other plays to look out for on Milton besides Yates include Captain and middle linebacker Jordan Davis and running back Josh Edwards. Milton is also led by safety and Clemson commit Joseph Charleston.
The Eagles will hope to advance to the school's first ever state championship at 7 p.m. on Friday in Valdosta at Lowndes.