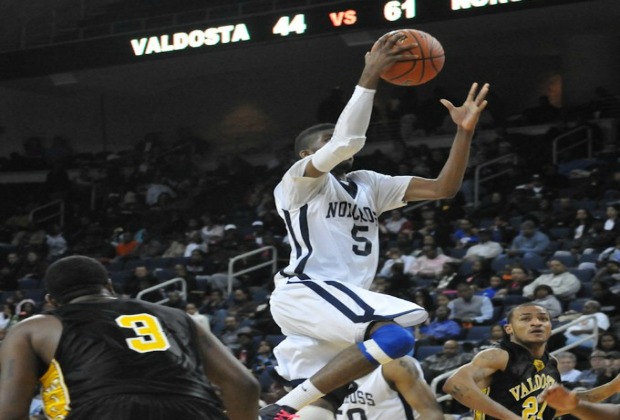 Walter Pinion
The Norcross boys basketball program has seen its share of success over the past decade, racking up multiple state championships while sending countless players on to the college and NBA level.
Some of those stars that helped Norcross to titles and some of their NBA colleagues are returning to the Blue Devils' House of Blue June 25-28 for the 2012 Youth Basketball Camp. The camp is open to both boys and girls, ages 8-13, and the focus will be individual improvement and basic team fundamentals.
According to boys coach Jesse McMillan, campers will work on essential basketball skills such as ball-handling, shooting and passing while also learning proper techniques for defense, rebounding, offensive motion, etc.
"This will be the first youth camp that we have done since I have been at Norcross," said McMillan. "We are excited to build it over the next few years."
In addition to the on-the-court skills, campers will also be given instruction on ways to achieve success off the court, such as proper stretching techniques, teamwork and communication skills, body weight conditioning and training, self-motivation and confidence training. McMillan said the camp will also be incorporating a new basketball skill analysis called 94Fifty into the camp.
"94Fifty.com software tracks players' movements during drills and gives a very accurate reading of proper mechanics," revealed McMillan. "This software is used by many college and professional basketball teams, and we are excited to be incorporating it into camp."
The three-day camp will run each day from 8:00 a.m. – 12:30 p.m. Campers will also hear from several college/NBA players each day, including Jodie Meeks, Gani Lawal, Howard "Trey" Thompkins and possibly Jeremy Lamb and Travis Leslie.
"The players will spend time with the campers, answer questions and give motivational advice pertaining to basketball and life," said McMillan. "We reached out to the pro players and they were all very open to helping. It's nice to know they want to give back and be active in their communities."