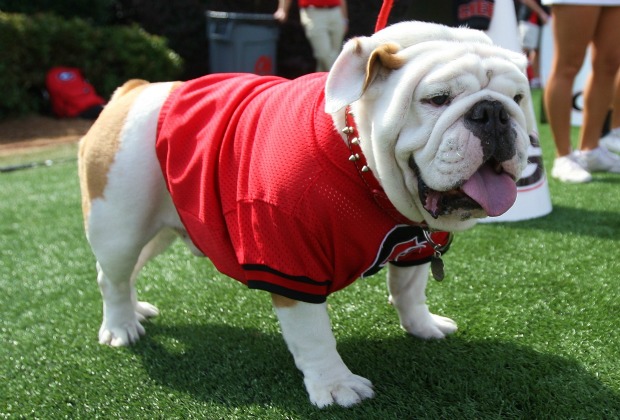 Rob Saye
After a heartbreaking loss to the Alabama Crimson Tide crushed their hopes of a BCS Bowl, the Georgia Bulldogs sat Sunday night awaiting word of which bowl they would be attending. They did not wait long as athletic director Greg McGarity announced a little after 5:30 that the Bulldogs had accepted a bid to play in the Capital One Bowl located in sunny Orlando. Georgia will be opposed by the Nebraska Cornhuskers, members of the Big Ten.
For a team that was five yards away from a possible championship, anything less than a BCS bowl is disconcerting. From Georgia fans to Alabama's Nick Saban, there are many who believe the team should have received a better bowl bid. McGarity was one of these supporters.
"There's absolutely no question that we are deserving of a BCS bid," Georgia's athletic director said. "I know Florida finished third, and by way of them finishing third in the BCS, that locked out us without any discussion. There's no question that we played great the last half of the season, and just to see the way that we laid it on the line yesterday and to prove that we're right there along with the best in college football. I know we are all still hurting a little bit right now, but the sun still came up this morning and there's nothing we can do about it but learn and move forward, and we're really excited to be in Orlando."
CORN DOGS …
The Bulldogs will resume practice after taking a break for finals and hope to get 12-15 practices in before their game against the Cornhuskers. The matchup between the two teams is the first since the 1969 Sun Bowl and the second in their history.
While playing a team for a second time does not usually produce a storyline, this matchup is different. What's the storyline? Georgia head coach Mark Richt was born in Nebraska.
"It's kind of personal for me in that I was born in Omaha, and my mom and dad grew up in Nebraska," Richt said. "All of my cousins on that side of the family are big Husker fans, but they like the Bulldogs too. They call themselves the Corn Dogs, actually, as a combination of Cornhuskers and Dogs."