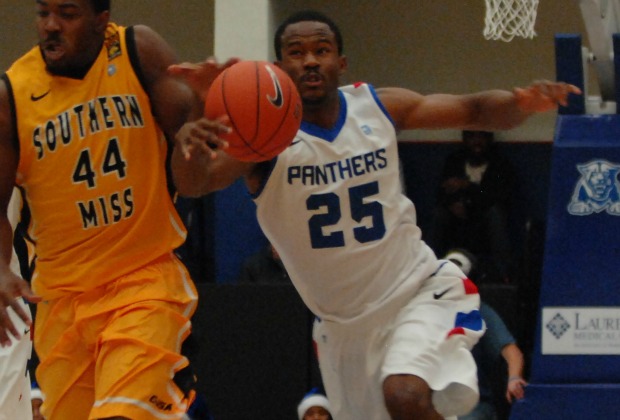 Jon Barash
Georgia State is looking to close out the basketball season on a strong note after starting out the year with a rough record against a difficult schedule. Having improved their record to 9-7 in the conference and 14-15 overall, the Panthers have a chance to end the season with a winning record if they are able to bring home victories in their last two games. Winning both games will not be an easy task, however. The next two games are against the top two teams in the conference, Northeastern and James Madison.
The Panthers know that they are capable of beating each of these teams, having scored victories against each already once this season. Freshman R.J. Hunter is going to have to take over the games and provide much of the scoring similar to his performance against Northeastern earlier this season where he scored 27 to lead the Panthers to victory.
Hunter may be one of the least talked-about freshmen superstars in the nation, but don't tell his father. Georgia State head coach Ron Hunter wants to keep it that way since he preaches team basketball. The eldest Hunter has enjoyed his son's successes, but he has enjoyed the late season turnaround for Georgia State even more. Finishing the season over .500 would be a minor victory for the coach who scheduled anyone and everyone to begin the season to prove to his players that they should not be scared and not back down from anyone.
Hunter can point to the difficult games against BYU and Duke as teaching points as well as turning points for the program. The final scores may have been lopsided, but anyone who watched the games can recognize that those contests were where the team started to form out of players. While it won't show up in the win column, Hunter can claim those as moral victories.
BATTER UP
While basketball season may be drawing to a close, the Panthers have taken the field for baseball and started the season with a 2-2 record. After taking two of three in a series with Butler, the Panthers fell to the crosstown Yellow Jackets 16-5. Georgia State has another marquee matchup this Tuesday against the University of Georgia at the GSU Baseball complex at Panthersville. This should be one of the more crowded games this season as the team looks to pick up a victory over an SEC foe.